During the day, Pendulum creates a playful pathway of alternating shadows on the street. The flat and horizontal design of the light fixtures increases the surface area of the solar panels as much as possible, optimizing solar energy harvesting. At night, PENDULUM becomes an avenue of interactive street lights.
PENDULUM
2022
SUPPORTED by
KUNSTLOC Brabant
Stimuleringsfonds Creatieve Industrie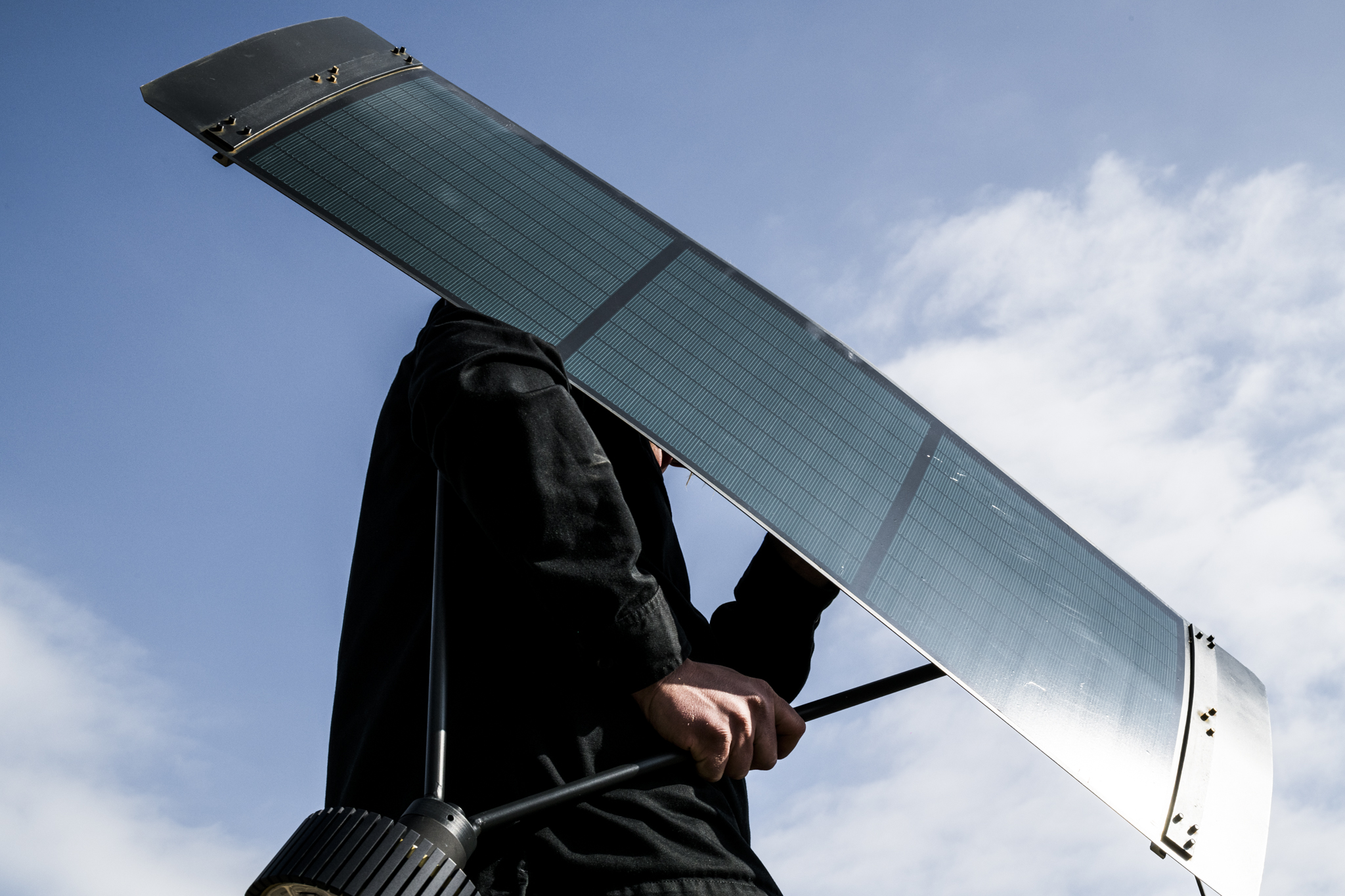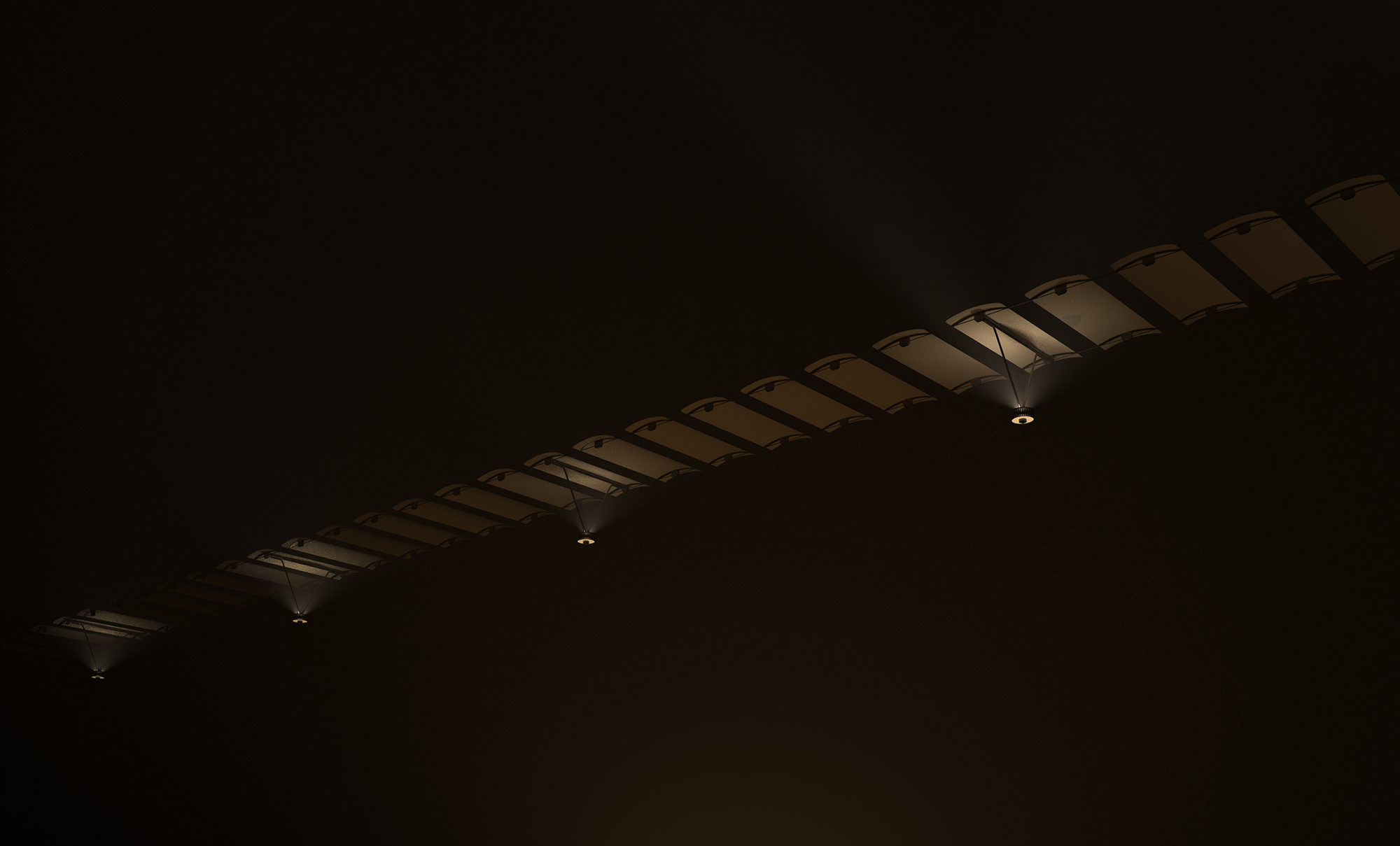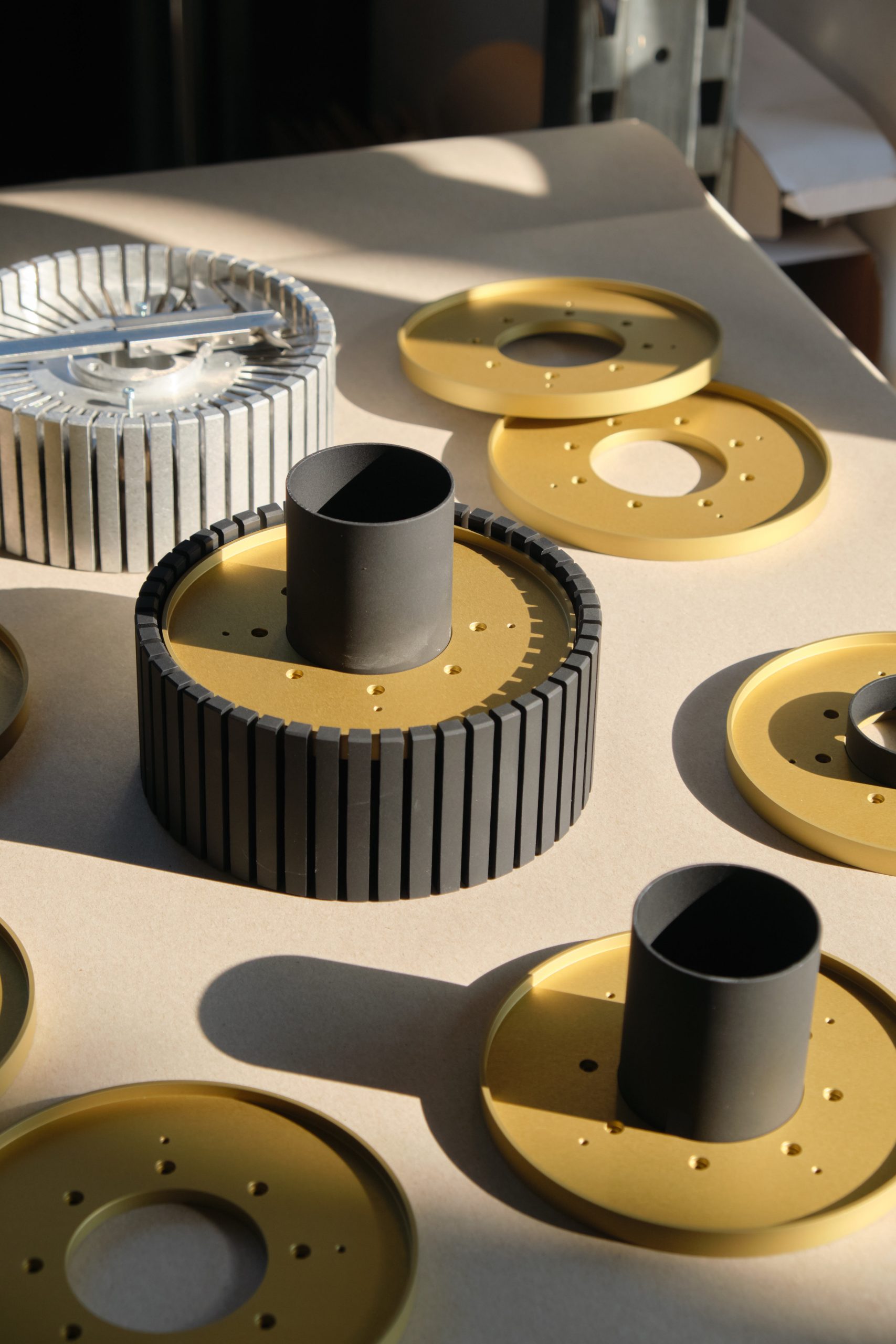 SENSING LIGHT
The intangible yet visible qualities of brightness and darkness make light a liberating material for constructing public spaces. The collaboration between light and darkness can expand and shrink a space without putting up any physical limitations or boundaries. As the sun rises, the city expands for us, and when night falls, it retracts to isles of light under street lamps. We are constantly at the helms of this intangible yet visible exchange. Attending to the dimensions that light builds in urban planning is just as important as considering where physical constrictions will go. The hue, location, width, height and strength of light shapes our sense of surroundings and experience in it.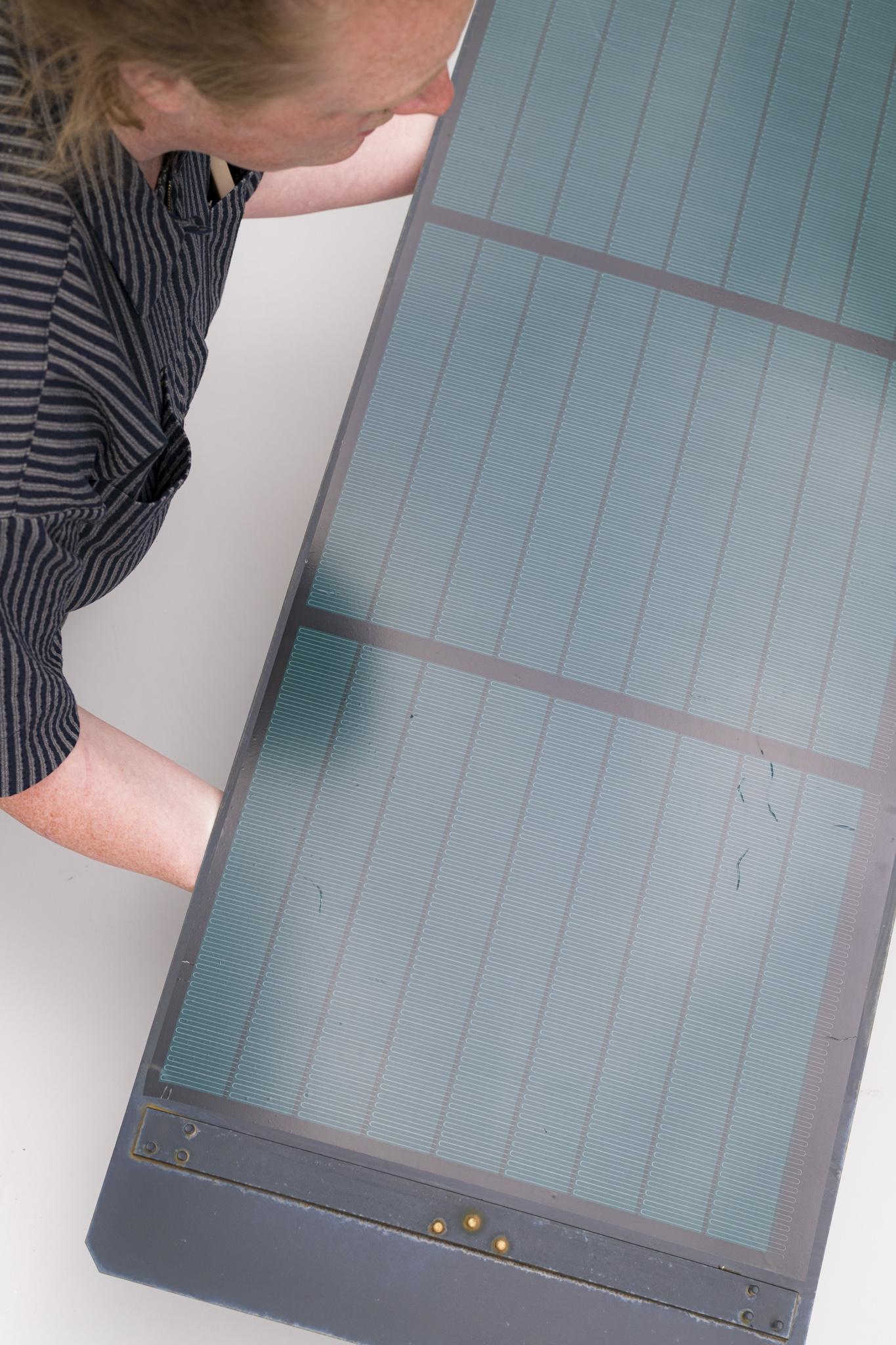 SEEKING SOLAR SUSTAINABILITY
The SUNSEEKER promotes a shift towards sustainable energy on a city infrastructural and individual human level. The light installation provides an option for urban environments to invest in renewable energy while encouraging civilians' curiosity and support through its innovative and interactive design. Equipped with very light and flexible solar panels, the fixtures not only collect and store energy for use later in the day, but are also easily transported and installed. Their high-tech sensors also collect valuable data about how to optimize energy harvesting, allowing for better and smarter city planning decisions when installing future solar lighting.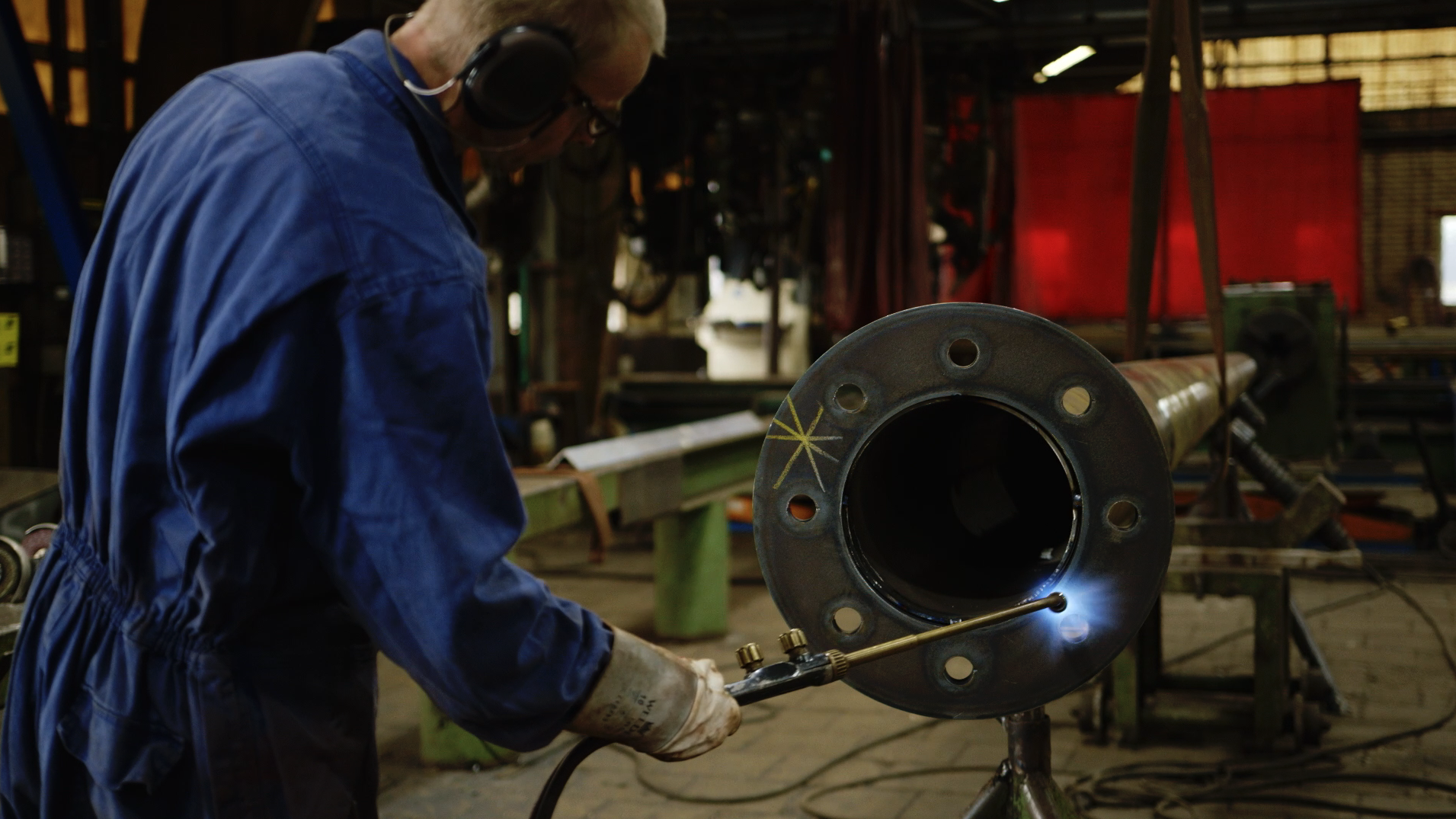 Informed by close conversations with residents of Eindhoven, and built by local craftsmen and talent, even the design and production process of SUNSEEKER is embedded in the regional networks of Eindhoven city. This adds a collaborative and social layer to the SUNSEEKER project's merit, and aligns it with Studio VANTOT's vision of a better urban future.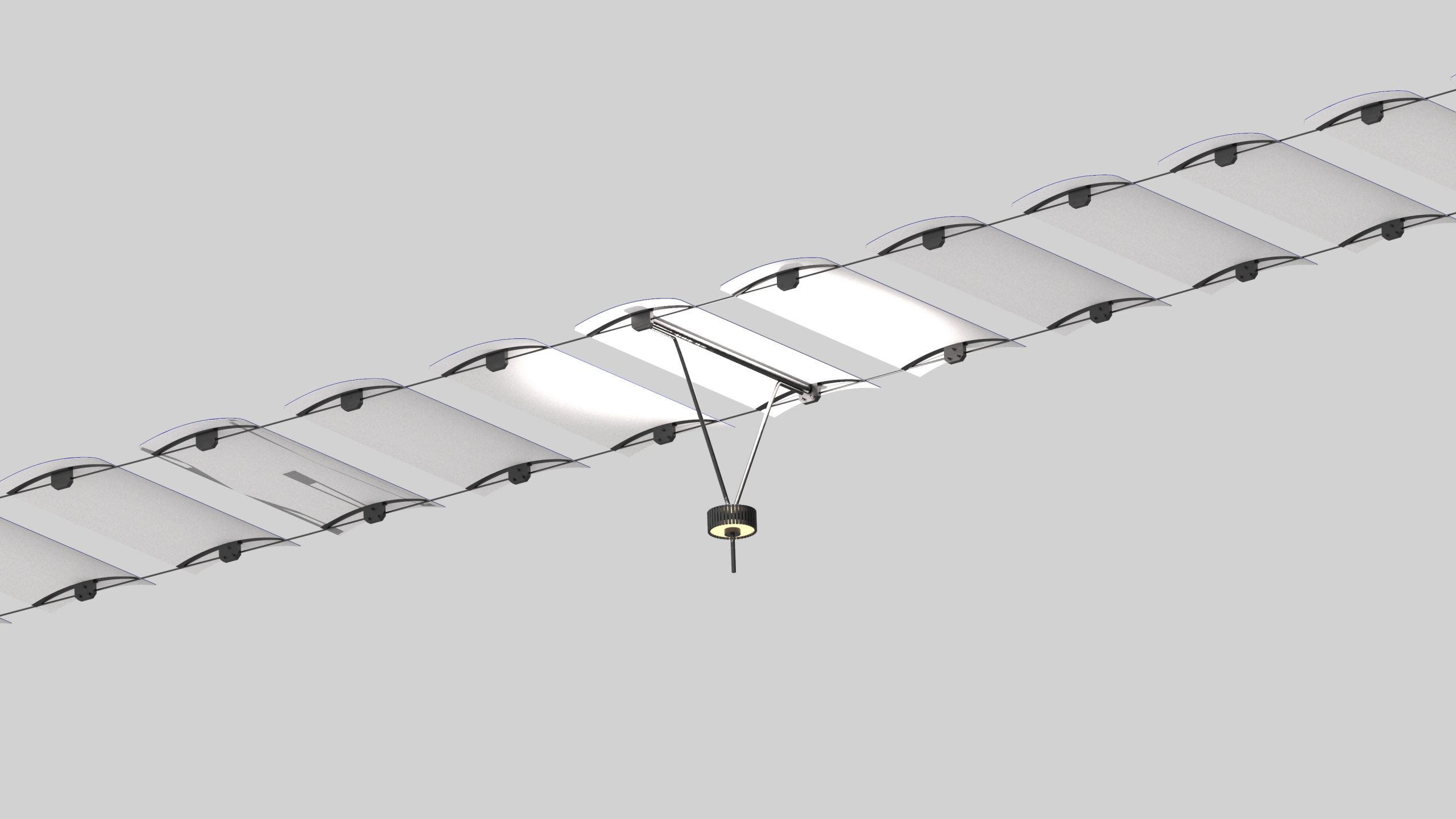 DESIGNING IN A 3D SIMULATED WORLD
We devised and developed a new digital design tool together with digital expert Roel Deden to better envision how the design of SUNSEEKER could exist in reality. We created a hypothetical park environment to test out the dimensions and aesthetics of SUNSEEKER in our own 3D world. This allowed us to bring the project to life, and made it tangible at a conveniently early stage in the design process. With the VR technology, we now have an important new design tool with which we can simulate and adjust our design in the real world, on our own time.
Module dimensions:
Length: 900mm
Width: 300mm
Mast Dimensions:
height: 6000mm
cable span: 20m max
(max 3 modules per 20m)
Light :
Ledil Strada lens C_13492_STRADA-T-DN
Luxeon 5050 (Round)  6V
3000K
80CRI
L150-3080500600000 (Lumileds)
Versions :
Sunseeker comes in two versions with cable suspension or standalone mast