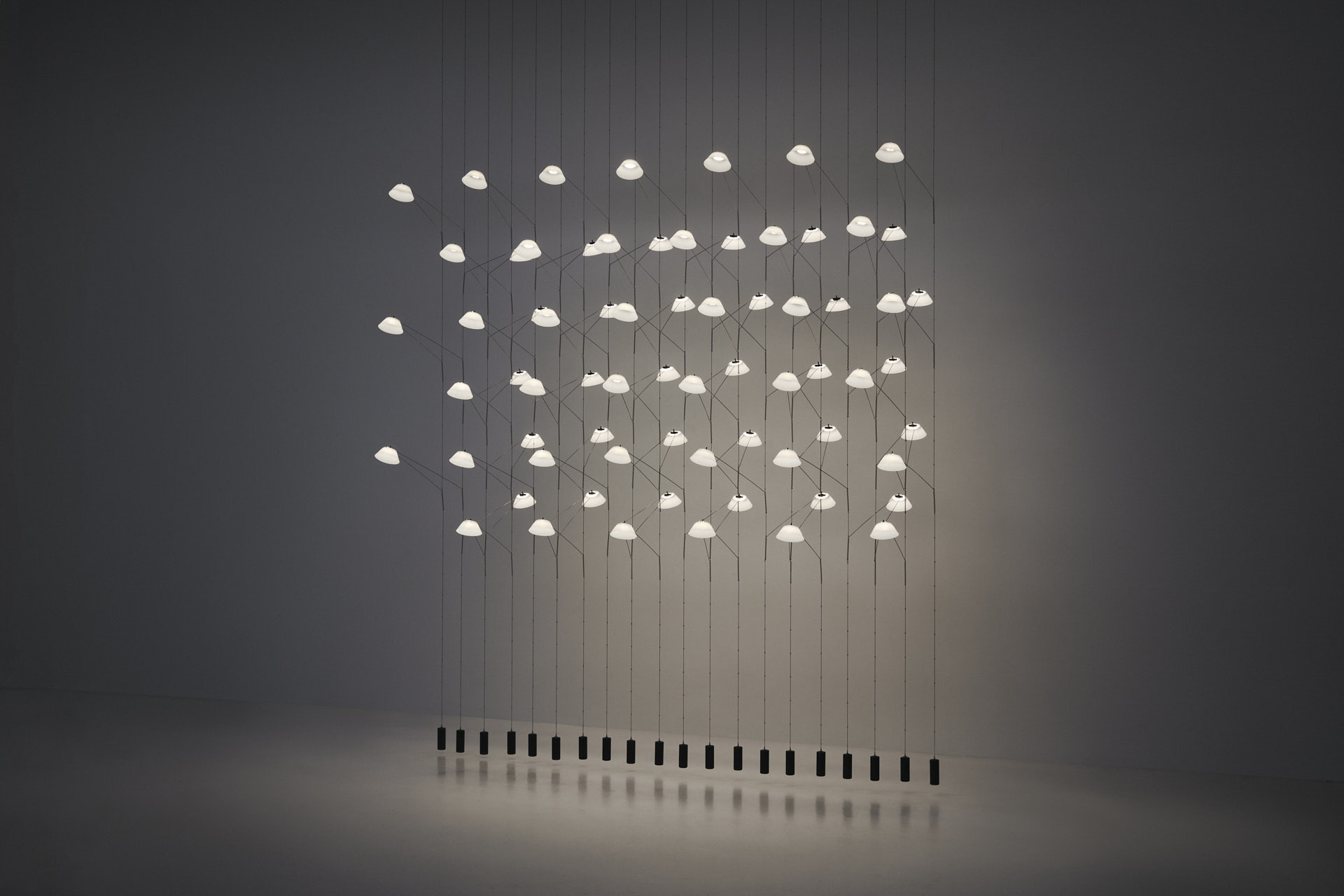 Liiu is a modular lighting sculpture that uses balance and weightlessness to construct a composition that is adjustable for any setting. Luminous LEDs are woven into a slender stainless steel structure, creating a pattern that transforms as you move around it. Like a willow tree in the breeze, the light curtain is mesmerizing in its simultaneous presence and ephemerality.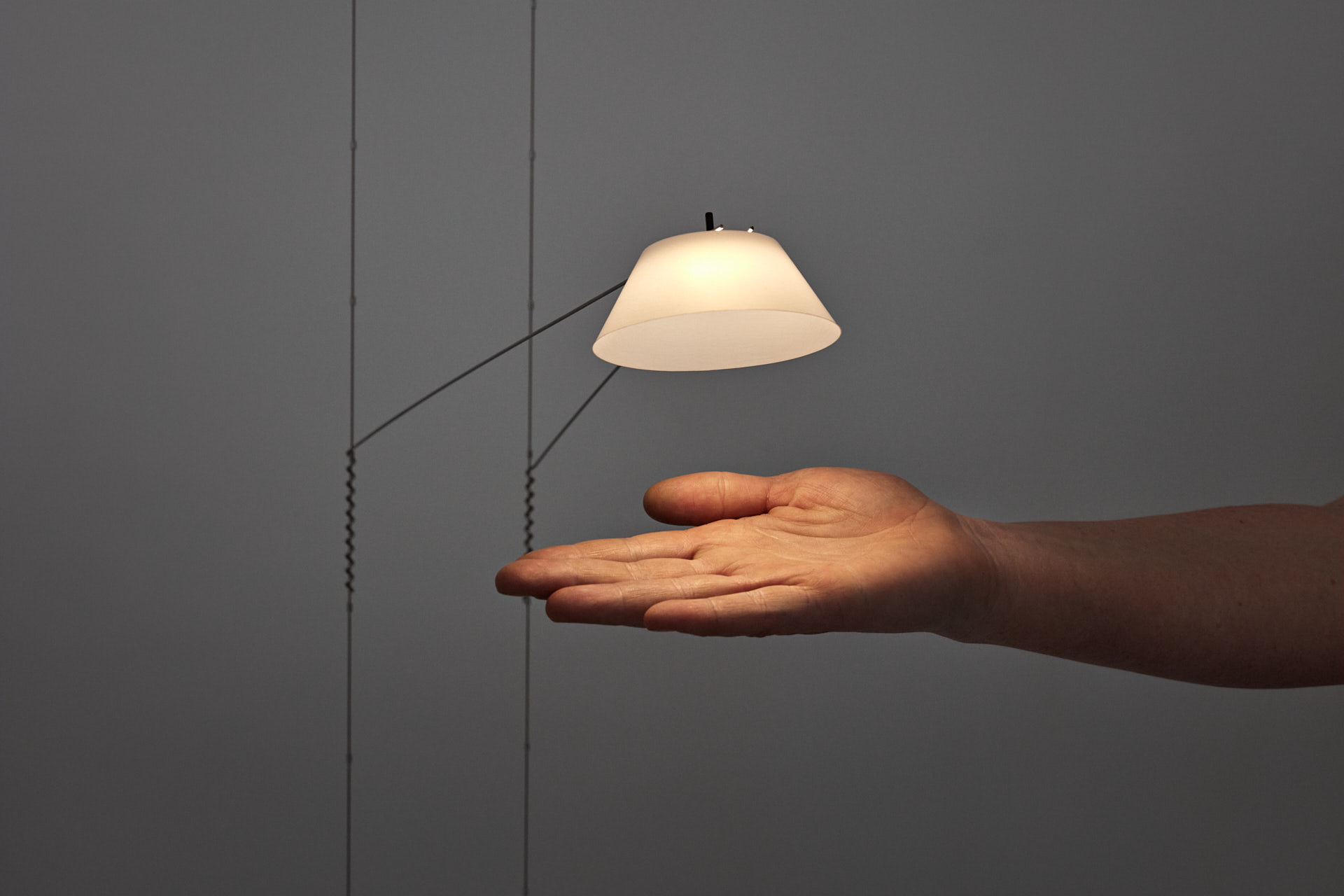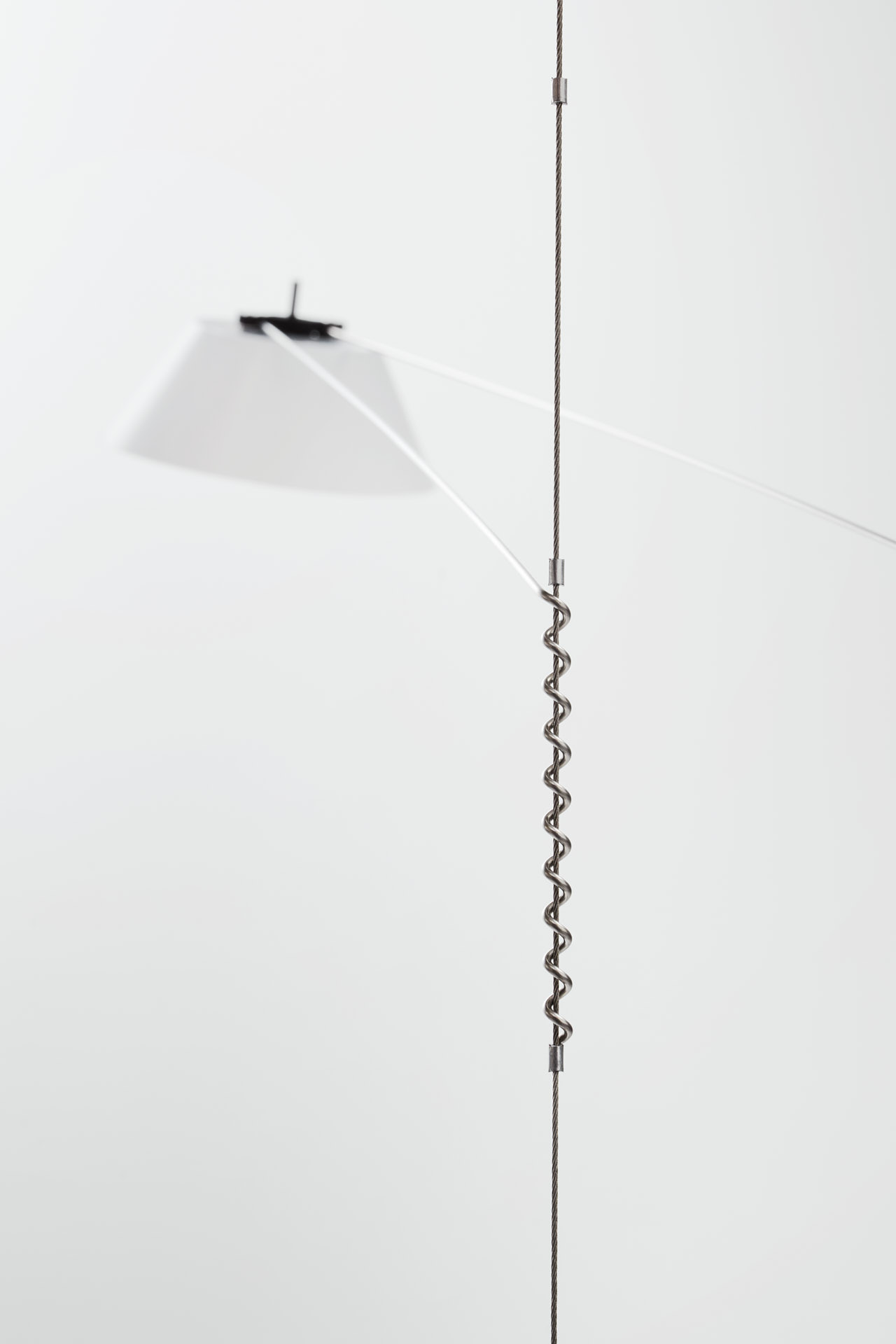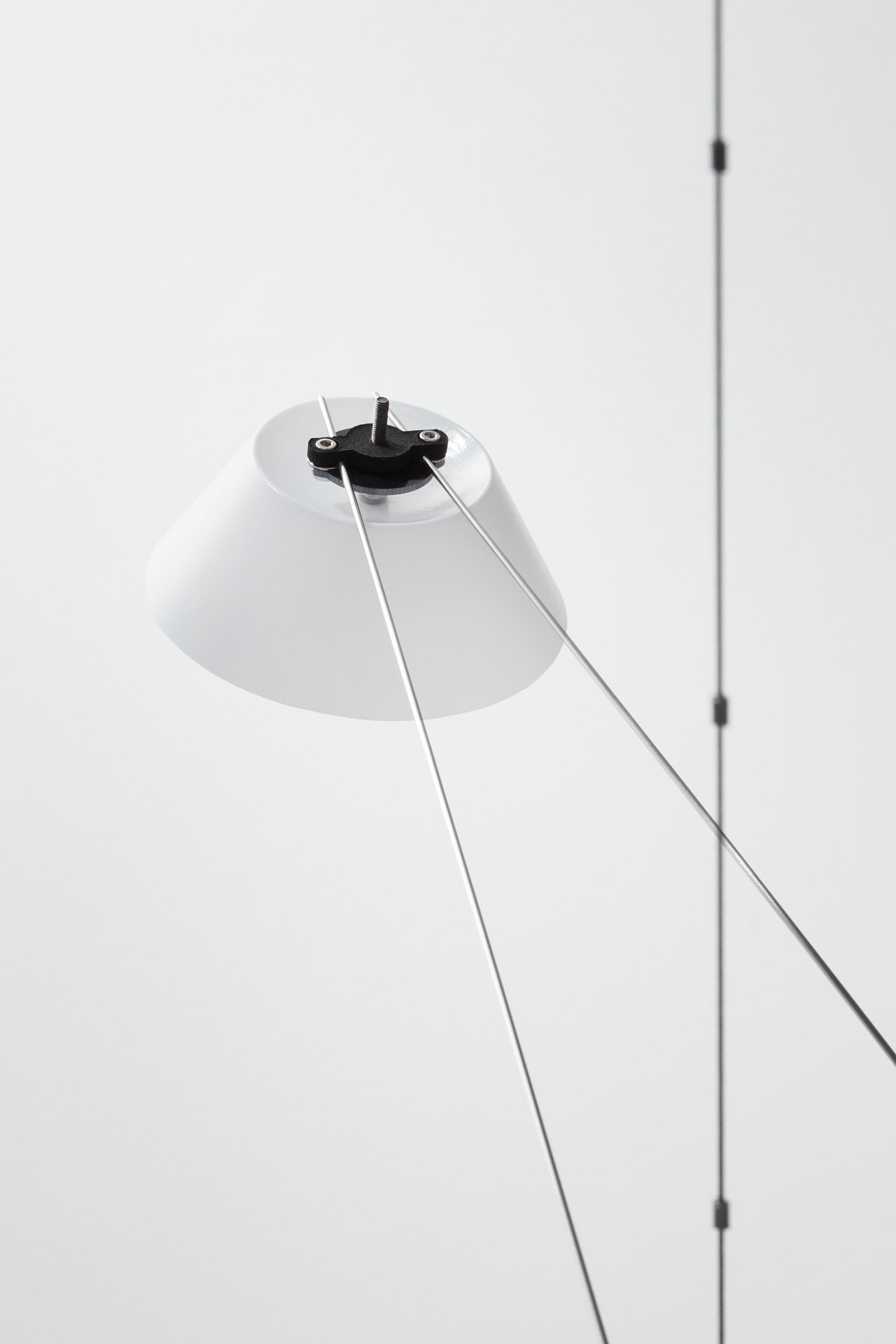 The Liiu sculptures achieve their airy dynamic due to Studio Vantot's design of a unique electrical current system for powering the LED lights. By using the structure of the sculptures to convey the current, Studio Vantot integrates function with aesthetics, and eliminates any excess material. The lightweight structure is sustainable and easy to transport and assemble due to its minimalist and sleek qualities. 
The web of lights can be hung from the ceiling and connected to any source of electricity. Weights at the bottom of the structure keep the lights in formation yet free. The structure can be made any length and installed in a multitude of arrangements, such as circular, straight, organized, random, ascending, scattered etc. The scale of the Liiu installation can be made truly colossal while it remains surprisingly weightless.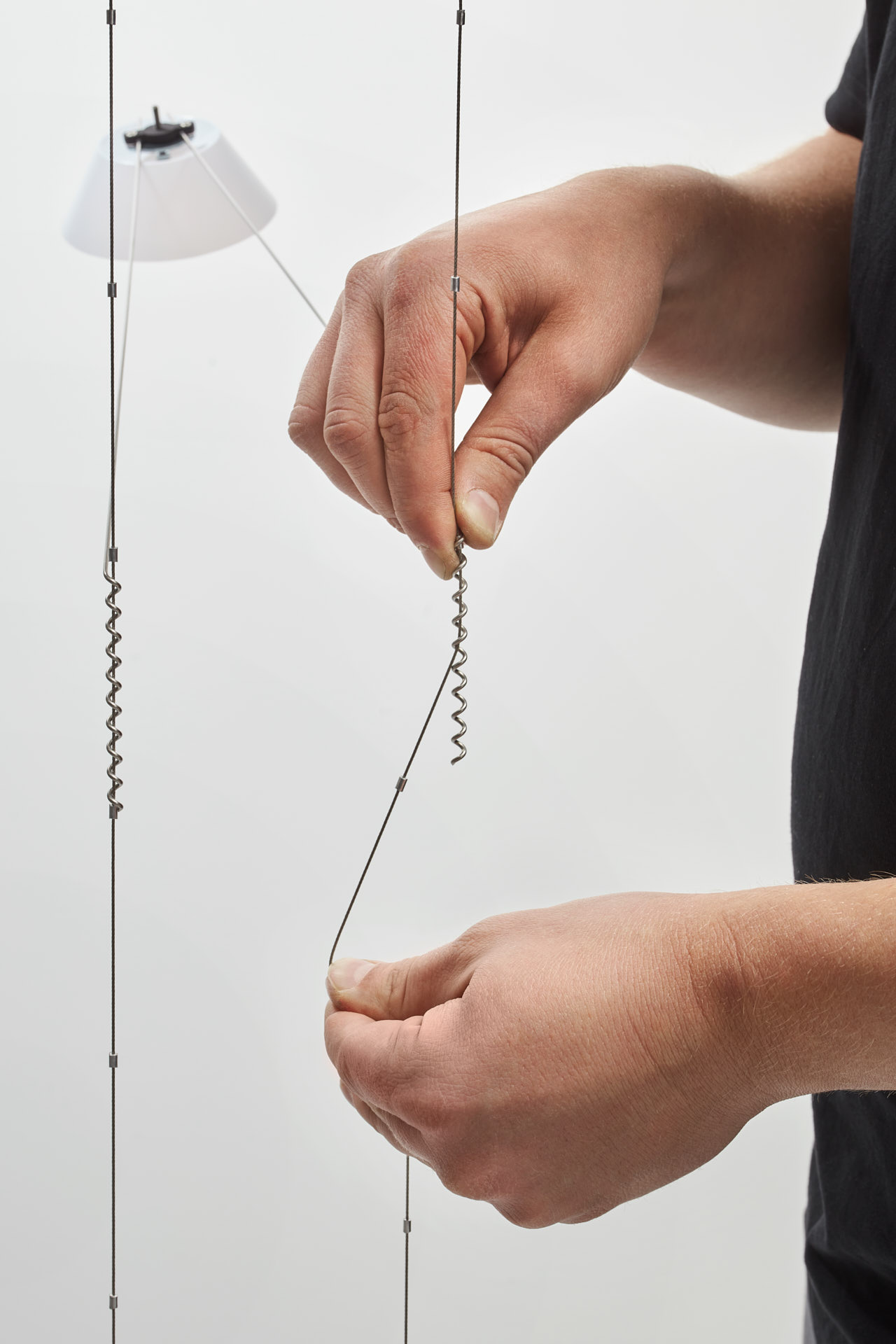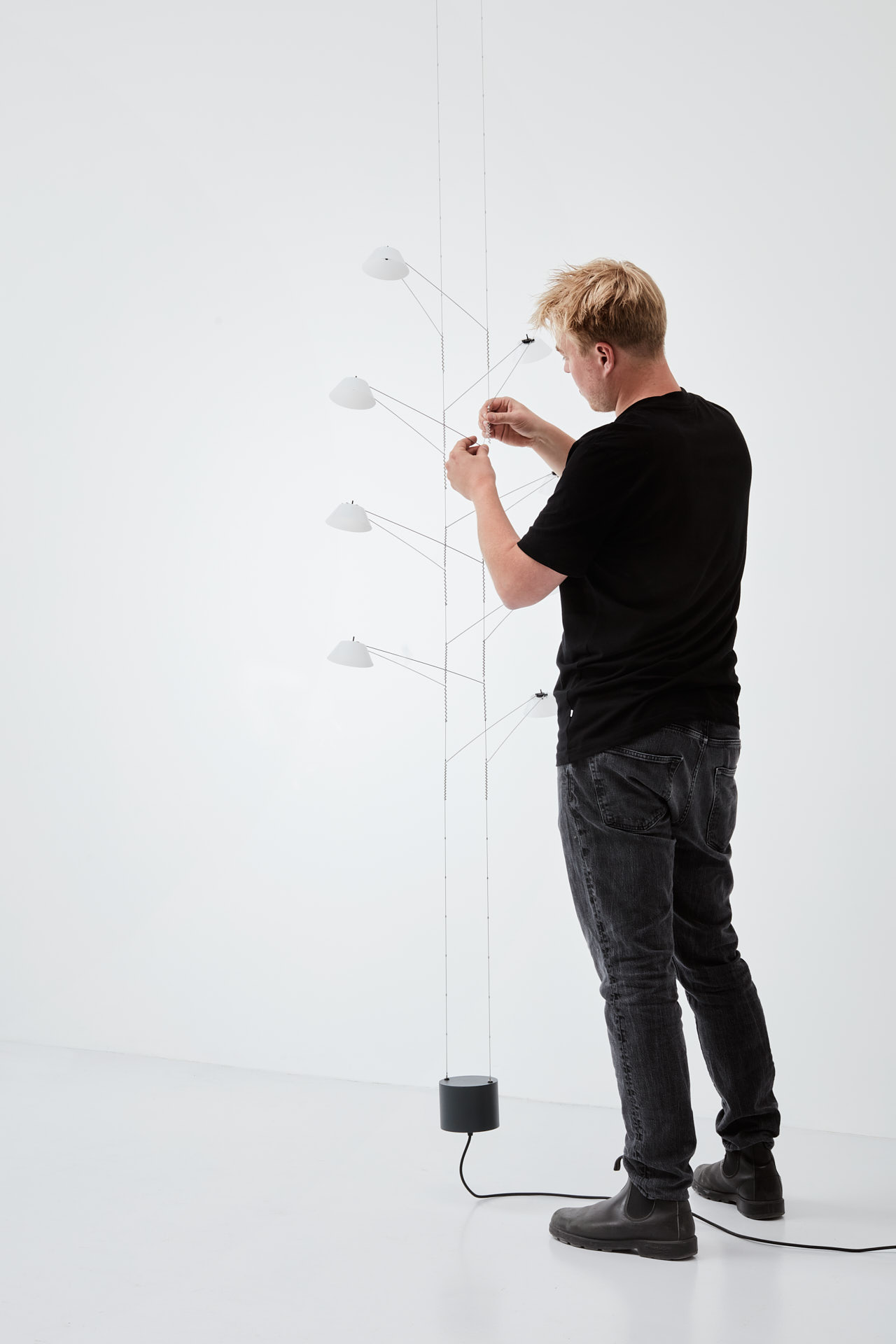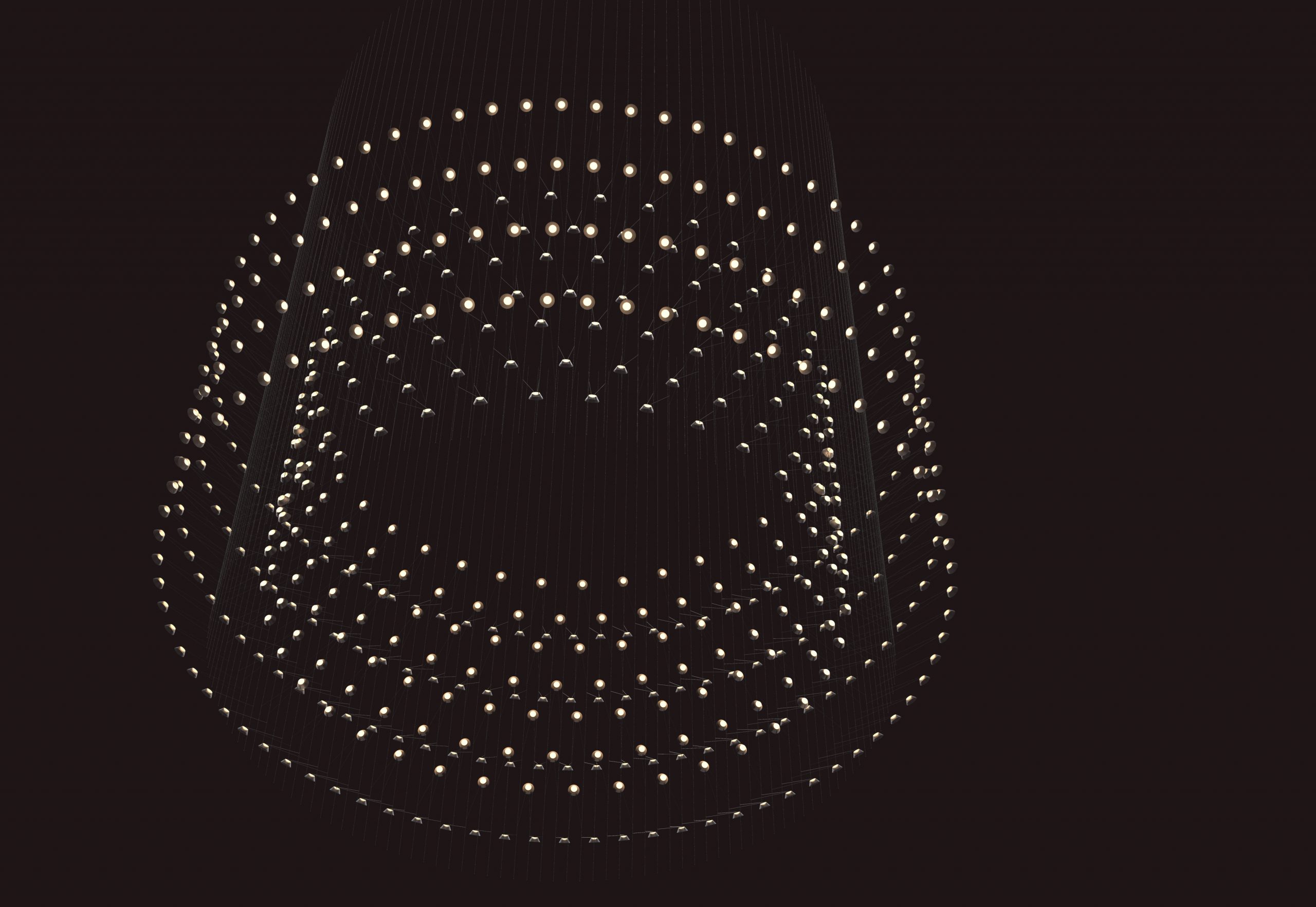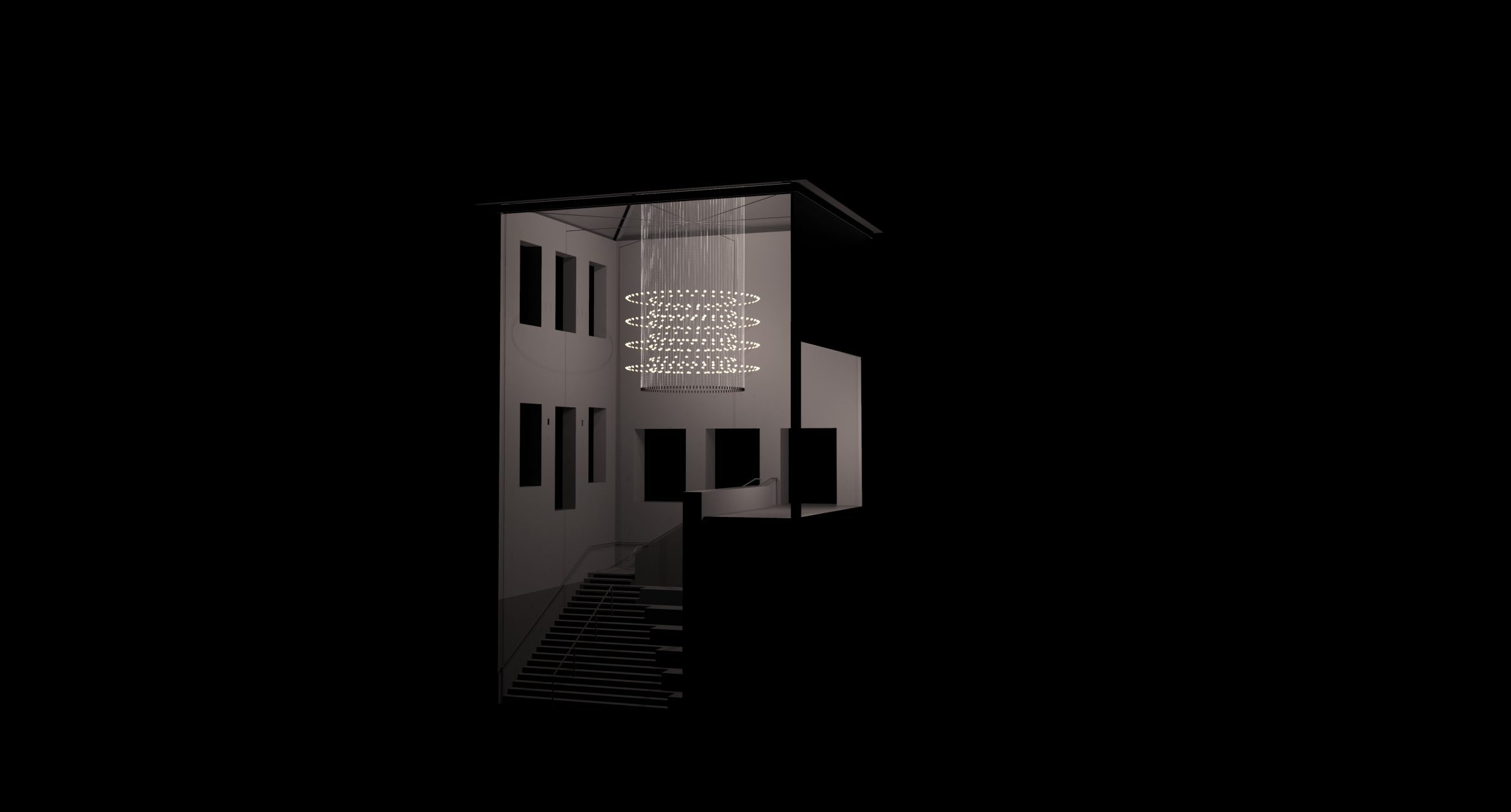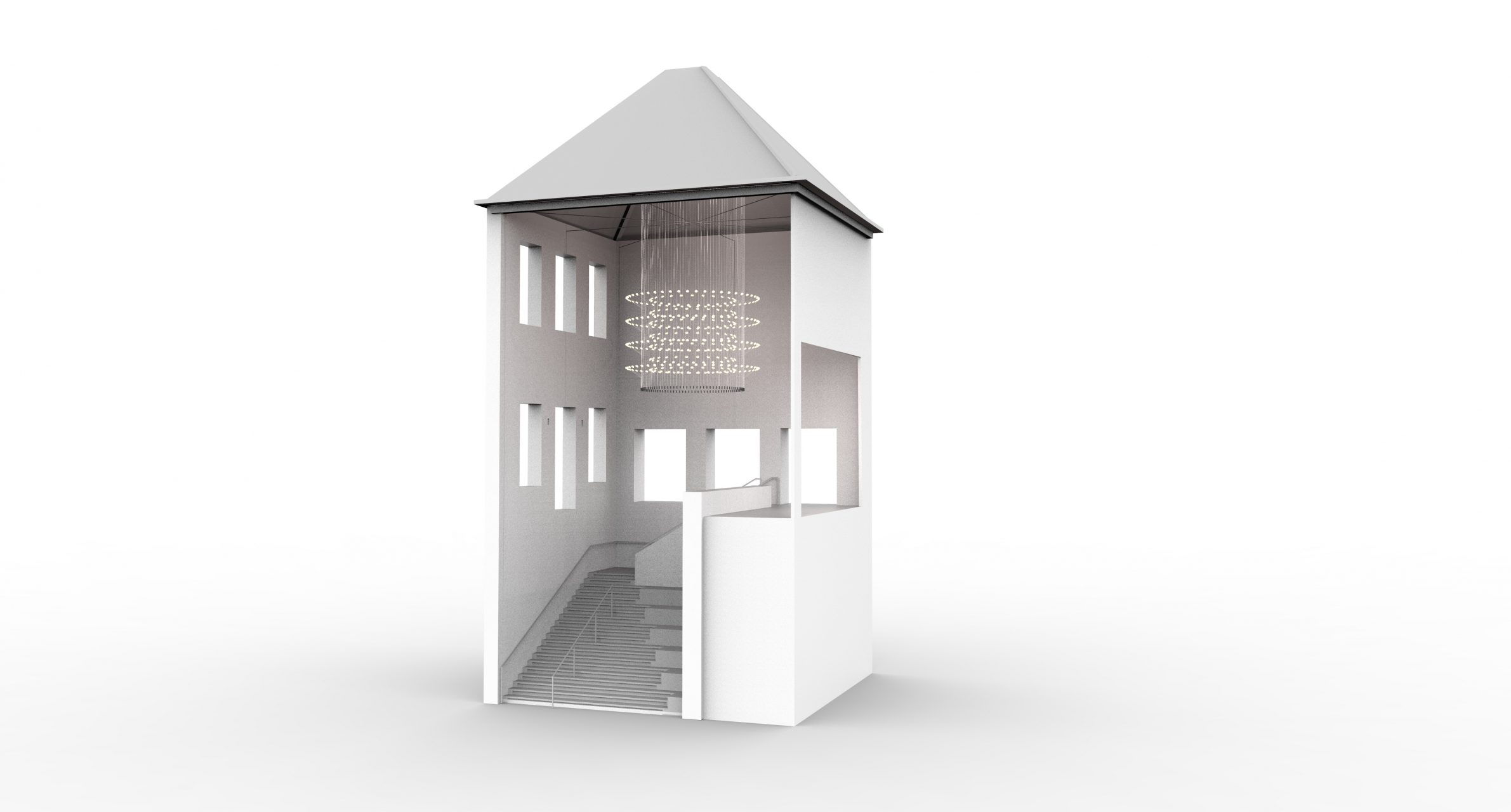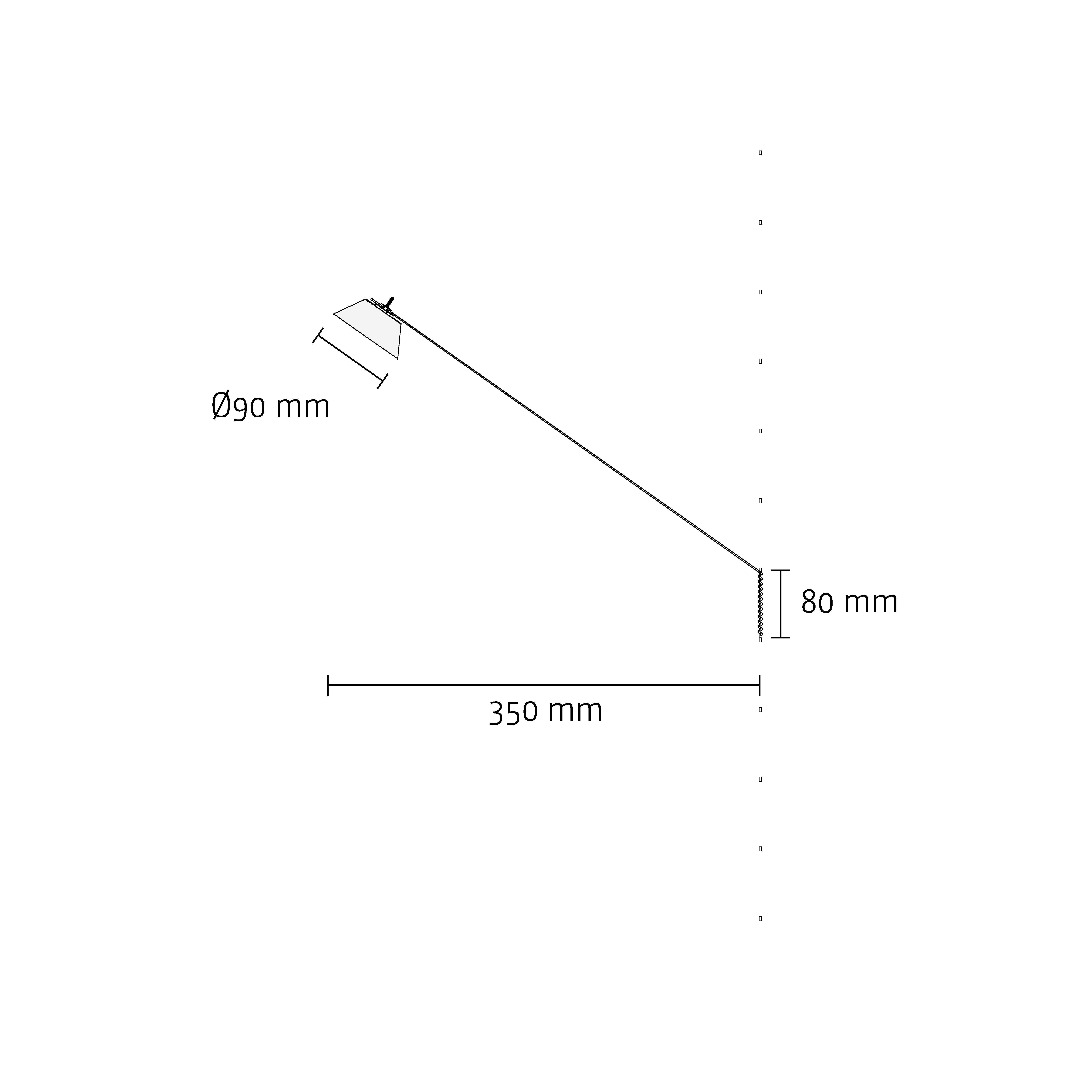 DIMENSIONS
Shade diameter: 90 mm
Choose composition
PHYSICAL
CHARACTERISTICS
Materials/finish
Mirrored stainless steel
Acrylic thin
Rail & canopy color
Black, white or custom
Weight Element
Net weight 0,25kg
ELECTRICAL CHARACTERISTICS
LED integrated
100-240 V
0,5 W
2700 K
200 Lm
CRI: 90+
Dimmable Driver – Dimmer not included