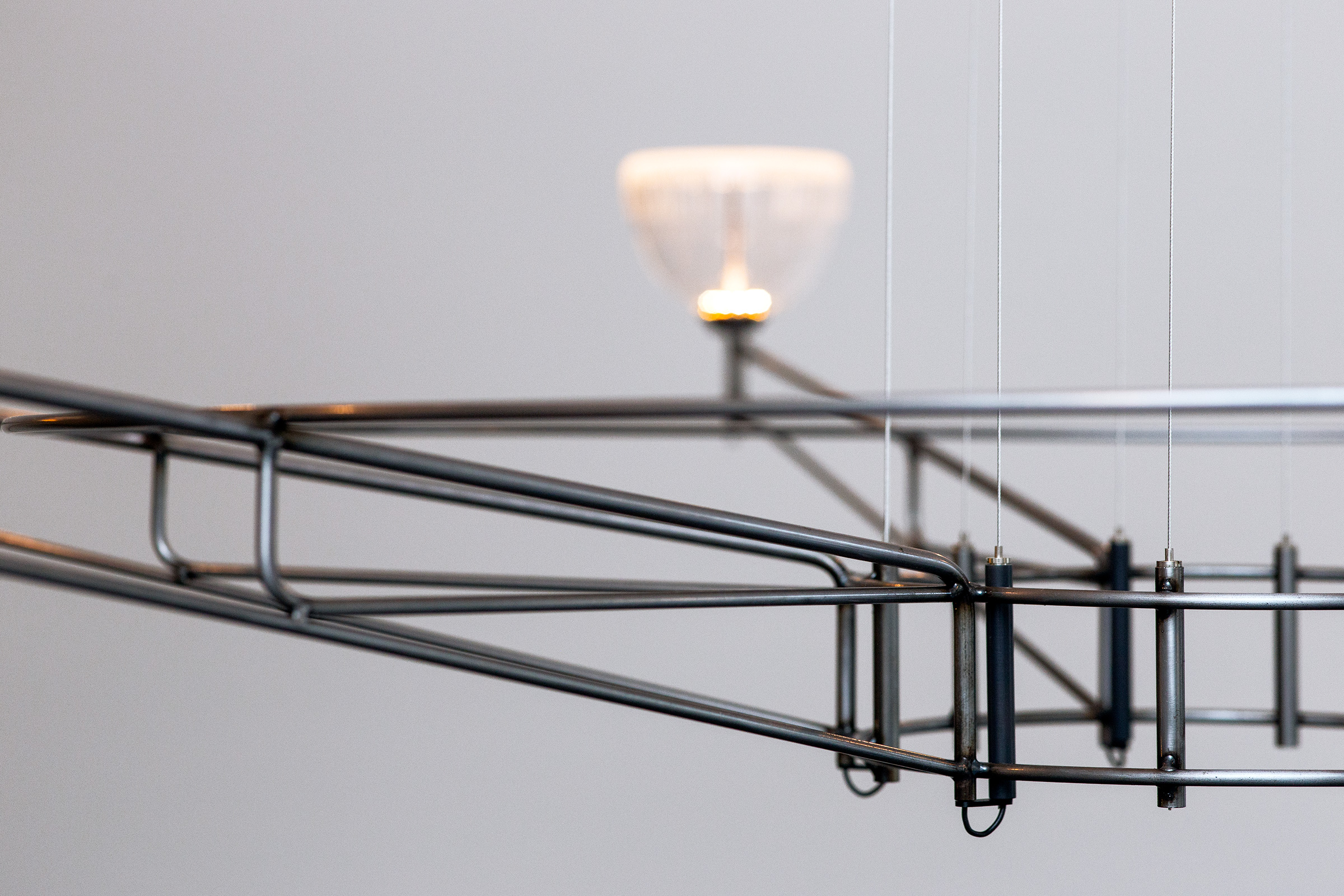 Cosmos is the largest lighting figure in Vantot's collections. The vertical chandelier concept was inspired by traditional/industrial design combined with a high-tech production process.
This collection strives to bring the most out of architectural design, together with the designers you can create endless elevations of chandeliers.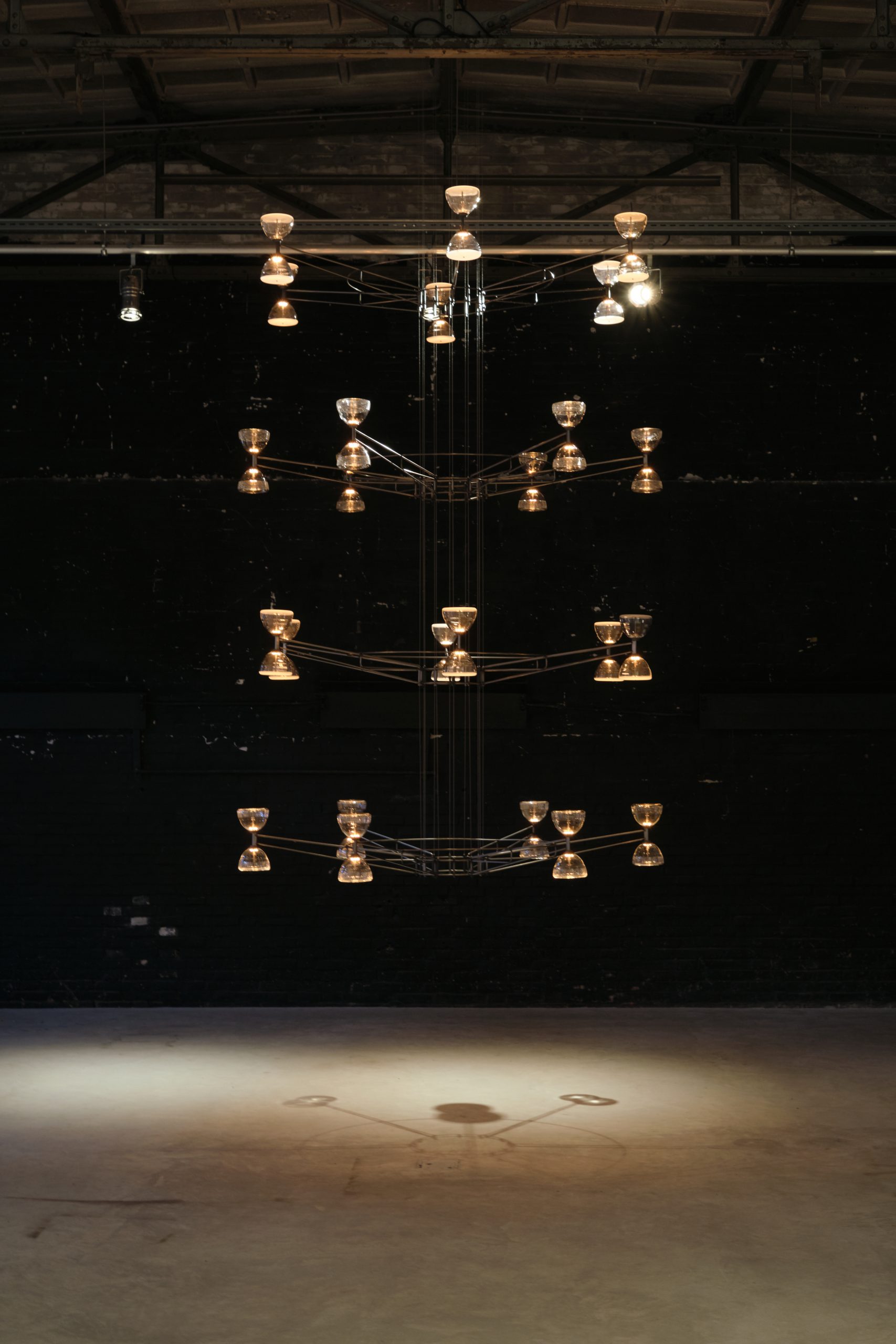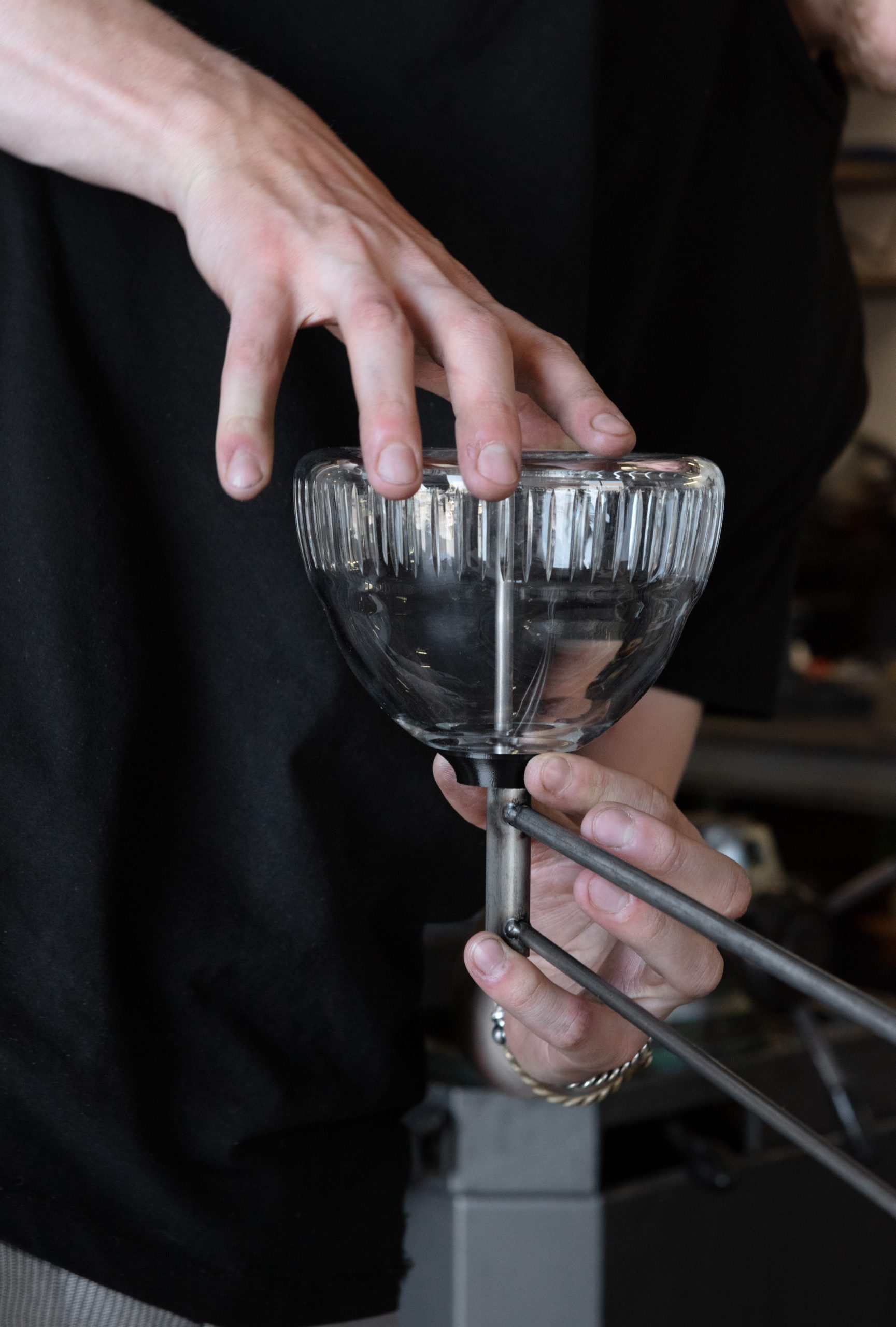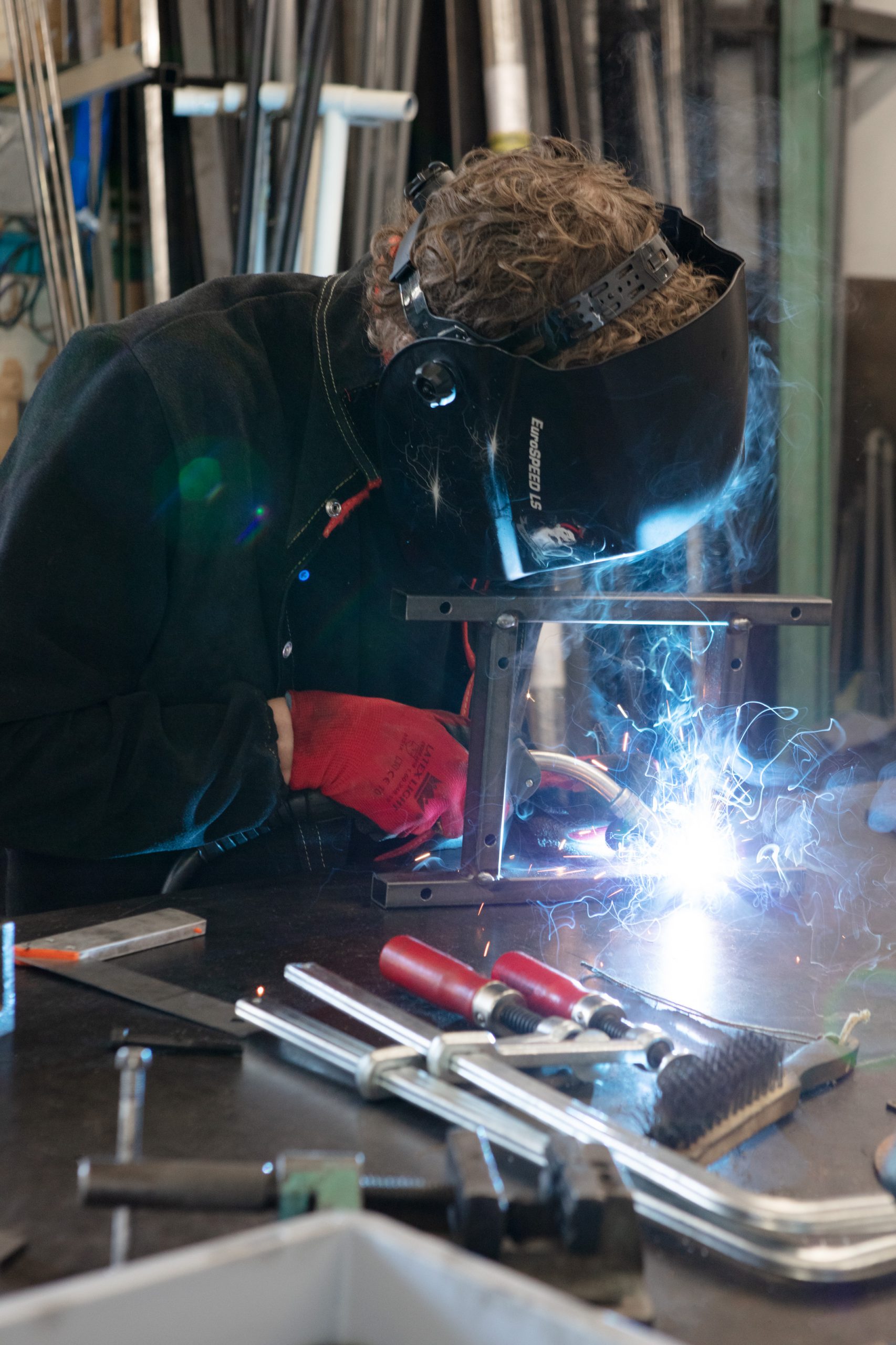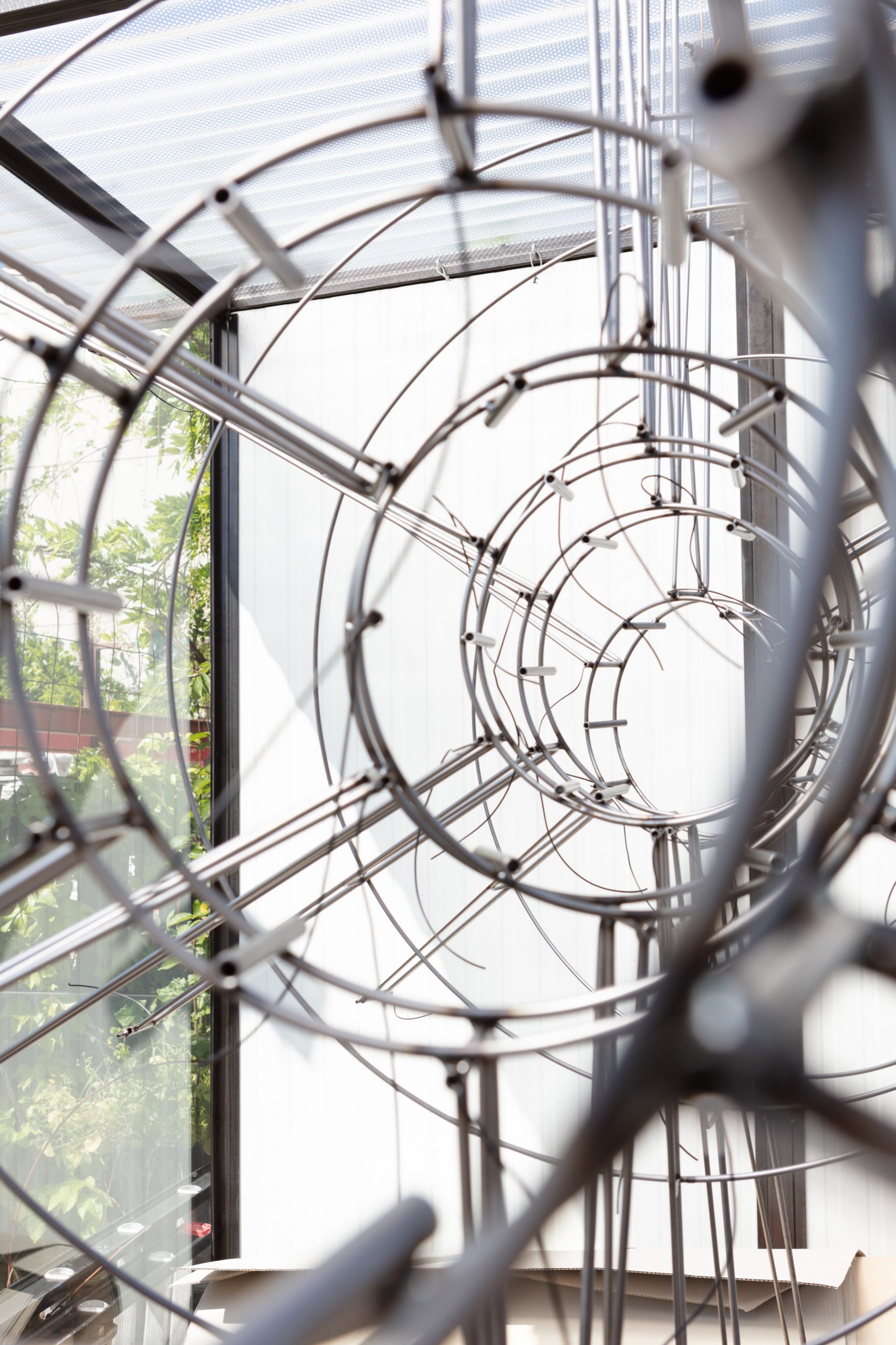 Vantot advances the flexibility of customization regarding weights and heights by offering differently sized metal compositions.
Unlike traditional lighting, the electricity runs through the metal frames.
The cut glass bulbs create a unique perception of light made by professional glassmakers. With a rich history regarding glass blowing and sufficient resources, the Czech Republic has become our choice of manufacturing.
VANTOT is the collective title for the works of Esther Jongsma and Sam van Gurp who are united by an unstoppable drive to create and innovate. The studio is specialized in translating experimental ideas into refreshing products and installations.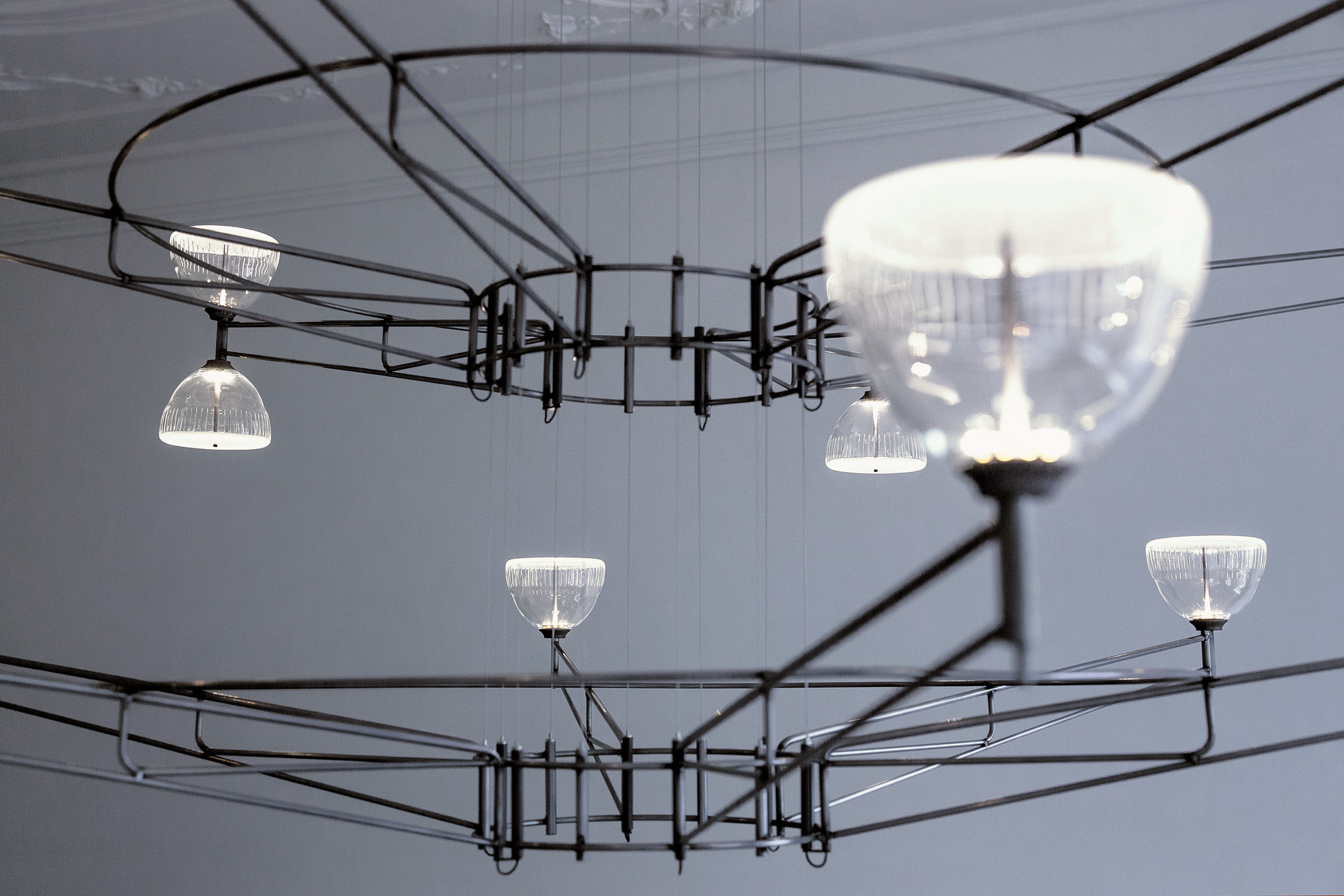 DIMENSIONS
(l x w x h)

Diameter : 2 m
Height can diver
PHYSICAL
CHARACTERISTICS
Materials/Finish
Steel
Handblown glass
Handcut glass
Weight
Installation specific
Rail & Canopy: Black/Grey
* Different color on request
ELECTRICAL CHARACTERISTICS
Voltage 100-240V
IP 20
Lifespan of LED >50 000 hours
Colour temperature Dim to warm
Driver 24 V
CRI 85
Certificates

CE