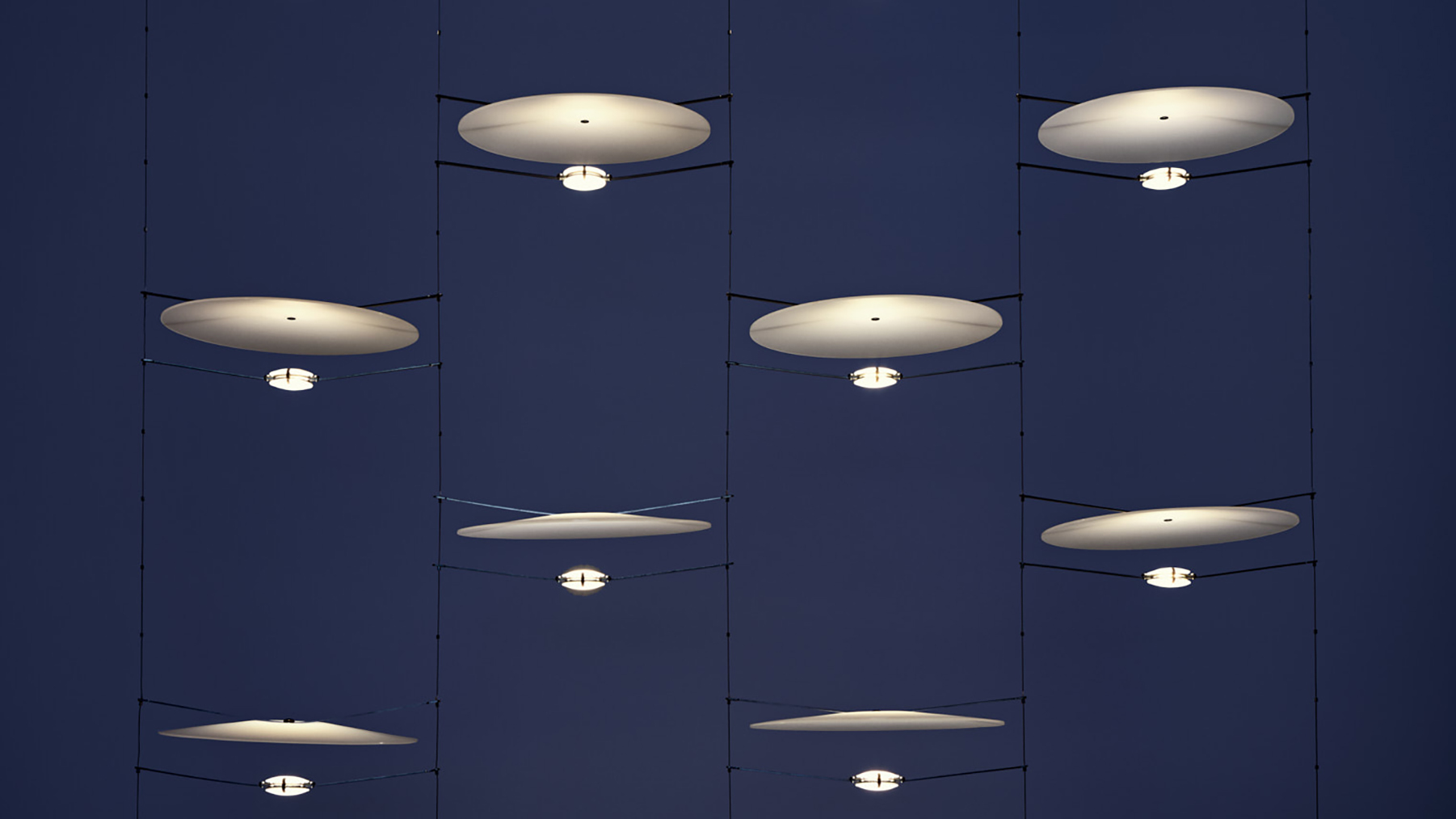 O-O-O is a customisable stainless steel structure that conducts electricity to LEDs that provide subtle illumination. The lightweight curtain can be built to any size, as the number and frequency of the lights in the composition can be adjusted accordingly.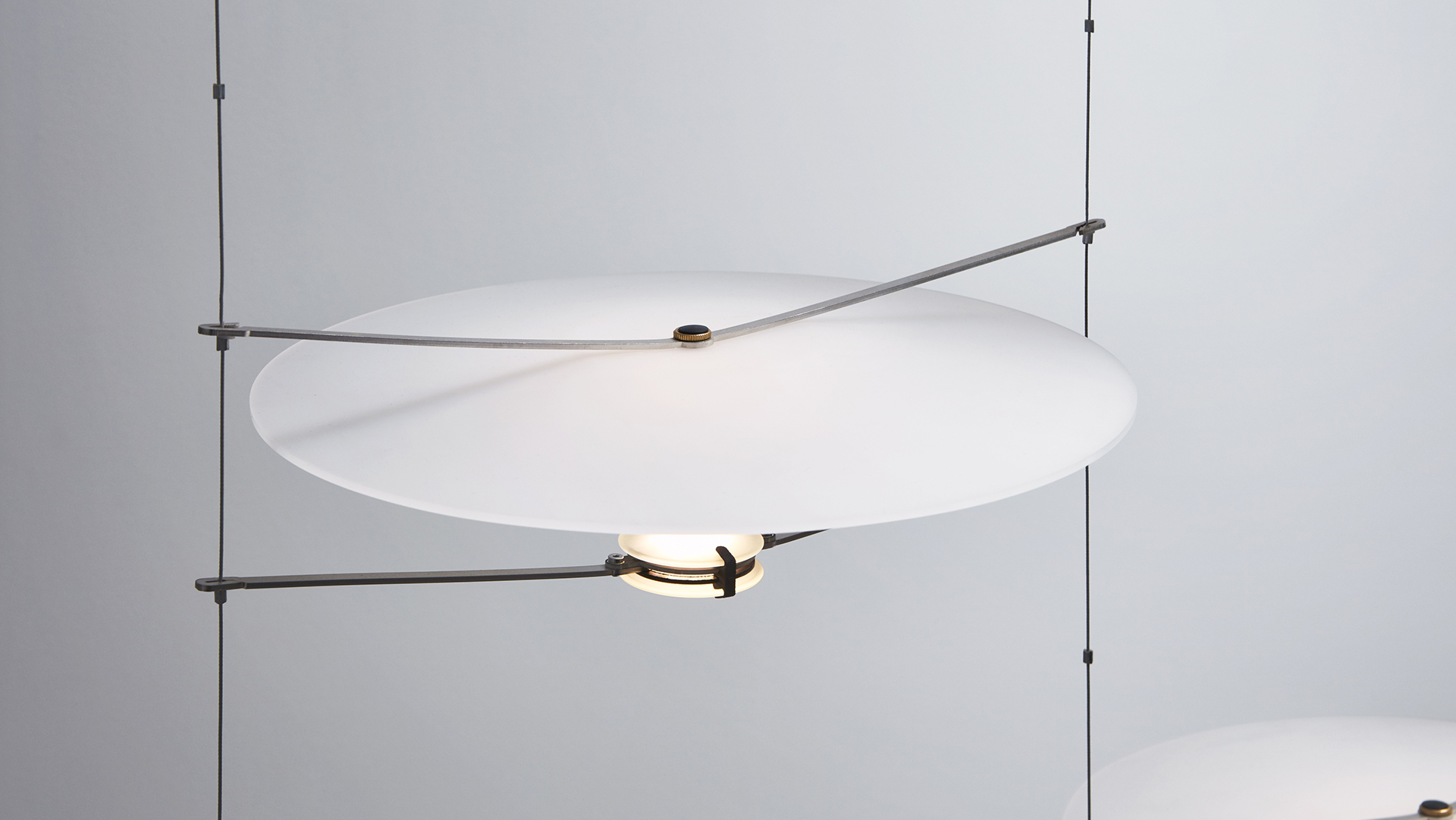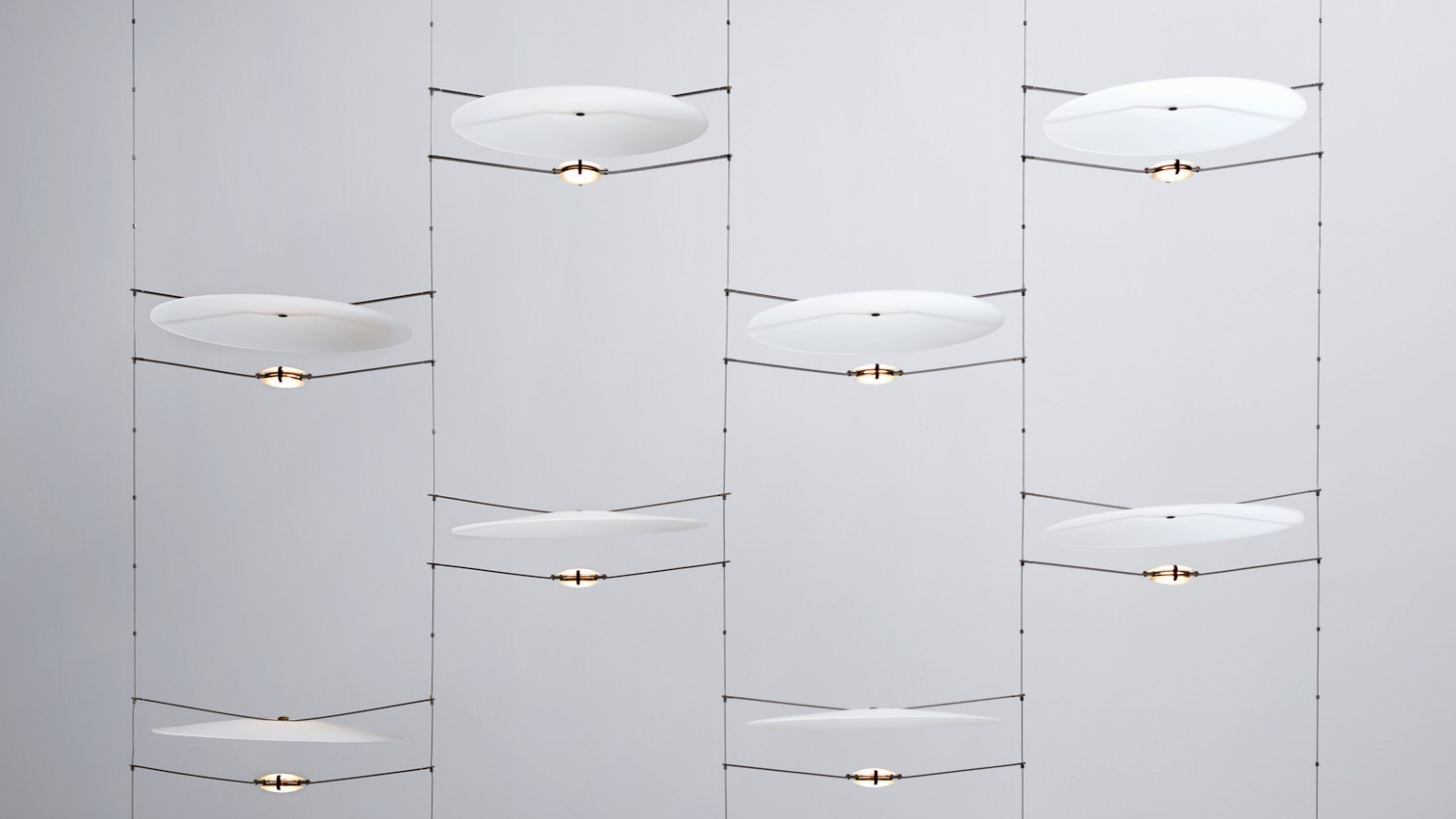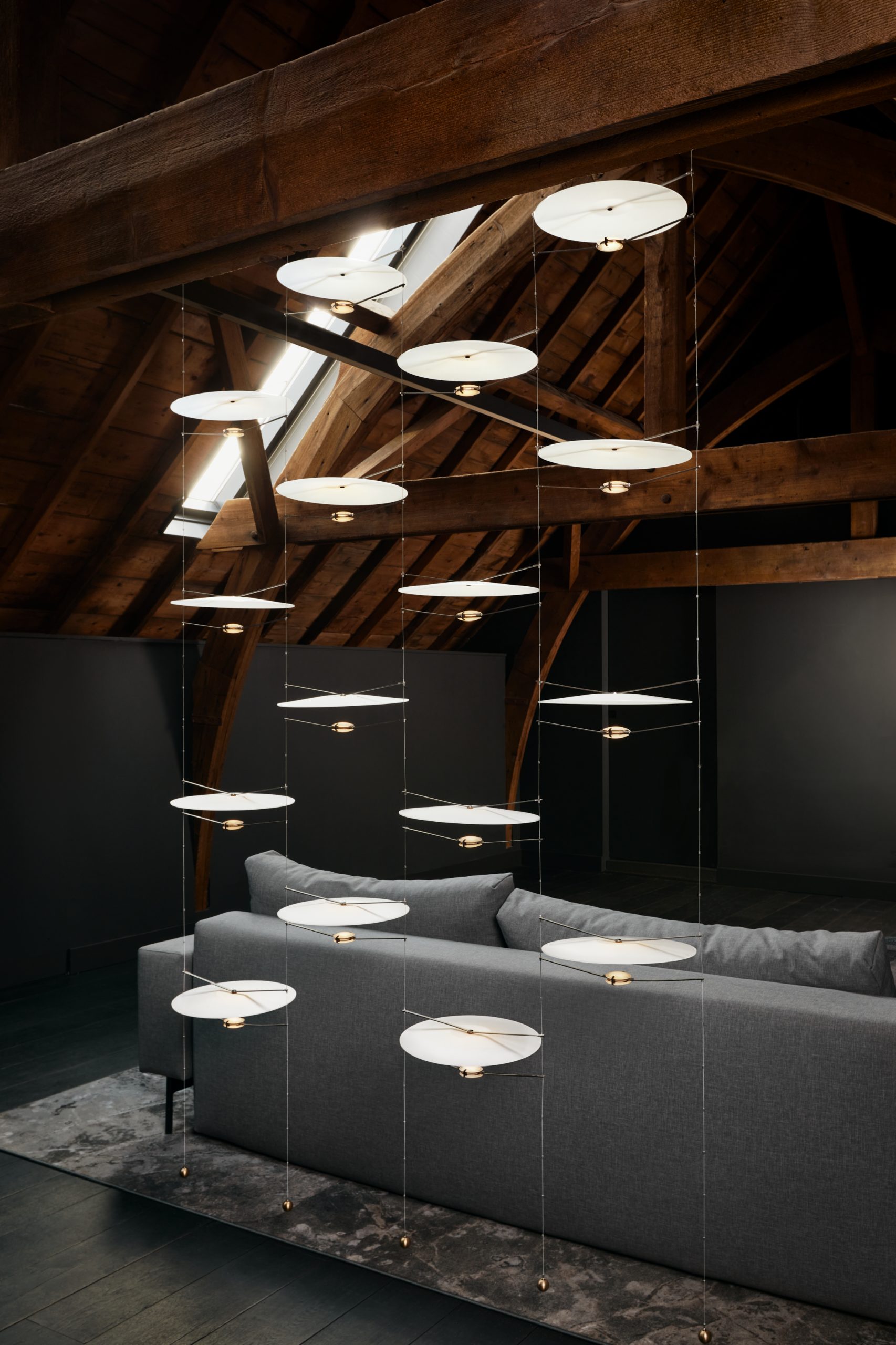 The modular feature of the O-O-O system allows you to decide the length, height, width, and frequency of lighting elements in the hanging composition. The fixtures are lightweight and easily transportable, making them simple to maintain. The glass bulbs that house LED lights are made of petri-dish glass, topped by a translucent acrylic shade to diffuse the light when experienced from above.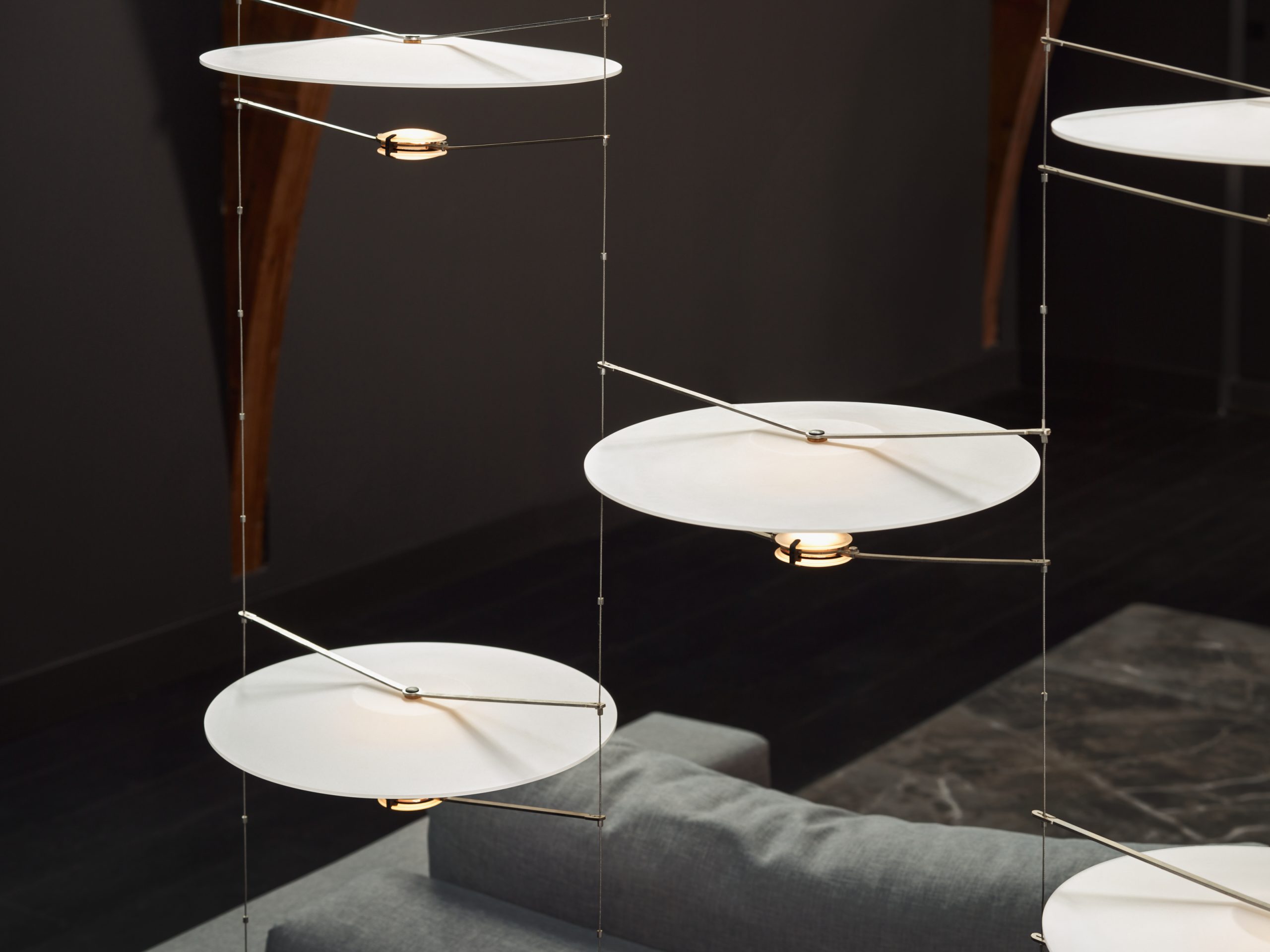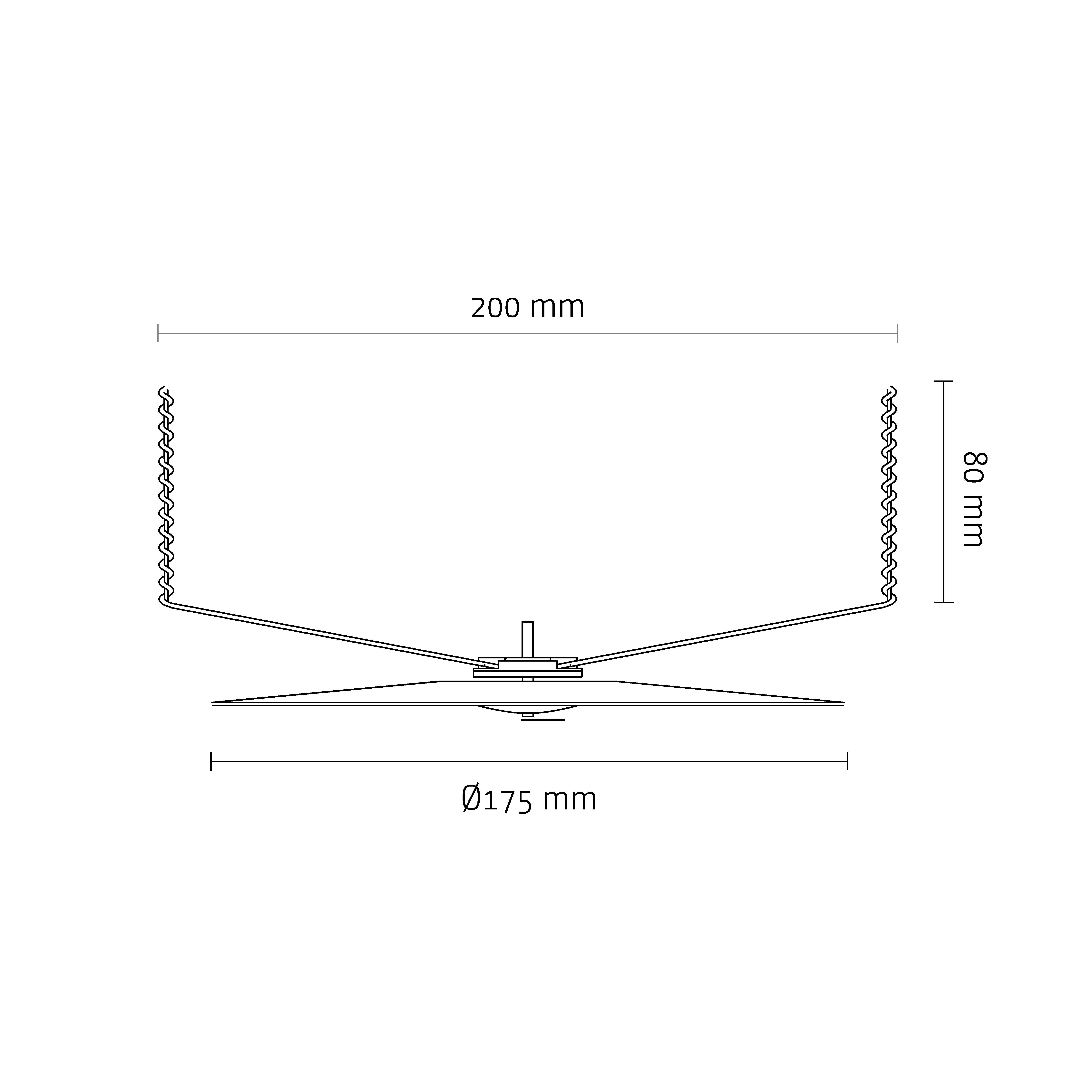 DIMENSIONS

Disc + LED Element: 175 x 200 x 120 mm

Choose composition.
PHYSICAL
CHARACTERISTICS
Materials/finish
– Stainless steel finish: Stainless steel & Acrylic
– Copper finish: Copper & Acrylic
– Rail & Canopy: black or white
with stainless suspension cables and stainless assembly
Rail & Canopy
Black, white or custom
Net weight
0,25 kg