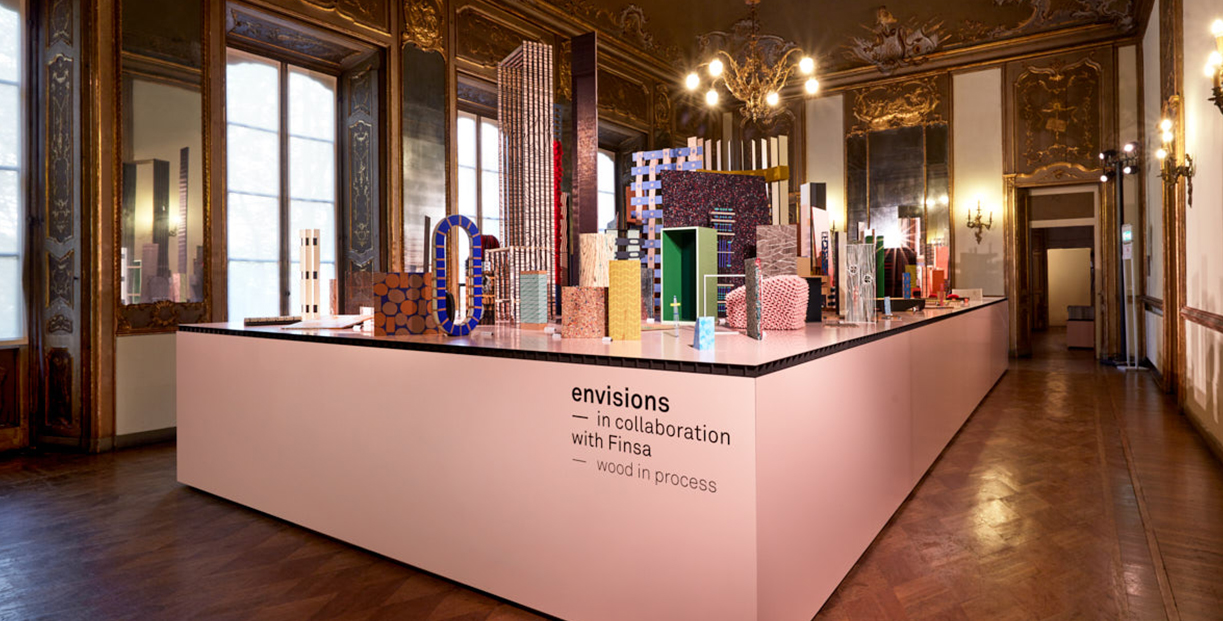 We have been part of Envisions since 2017. Envisions is a Dutch collective that showcases everything but the end product. The collection of work aims to offer new insights into different phases of design that would normally never be seen by the public. By revealing the steps of the extensive research process that precedes a design's final outcome, the collection breathes life into first concepts and pushes them towards reality. During the collaboration with Finsa, we've also been in charge of the exhibition design, in addition to our own work within the collection.
2017 – infinity
Designer
Exhibition design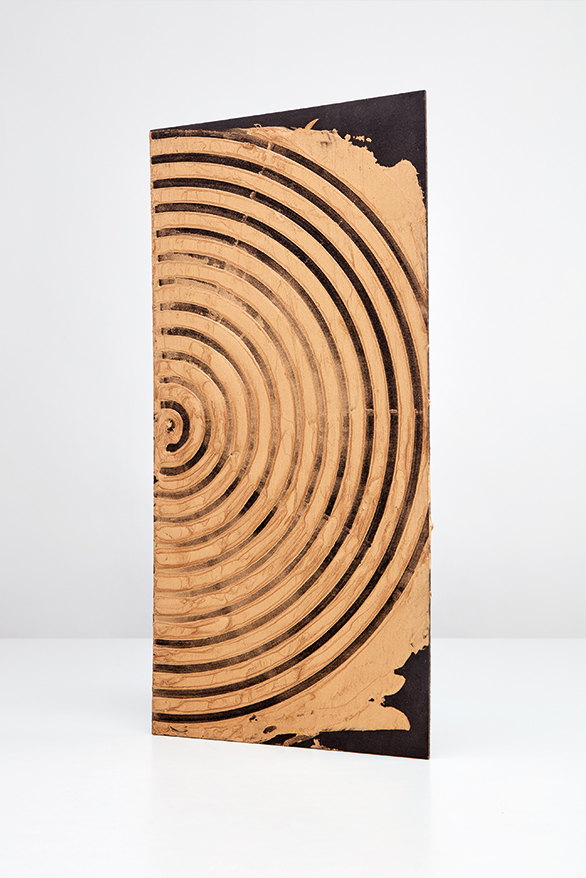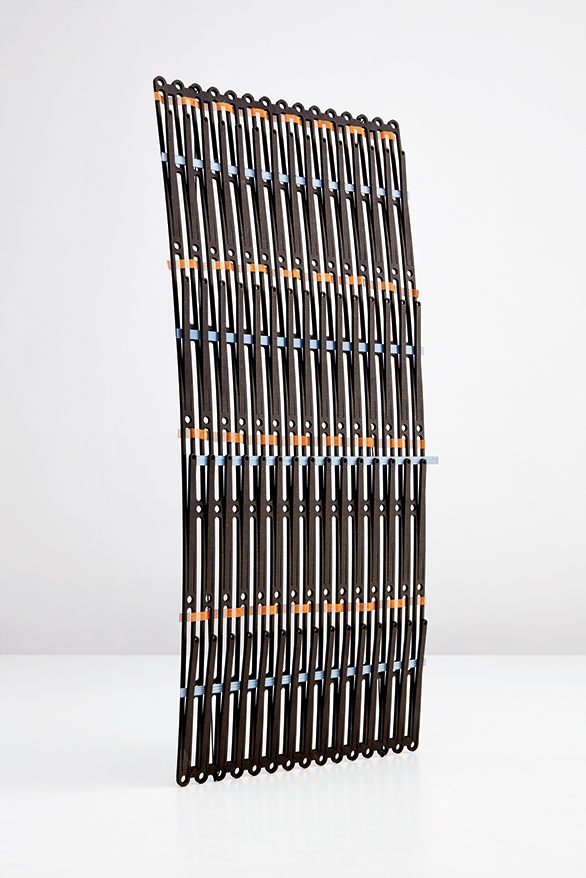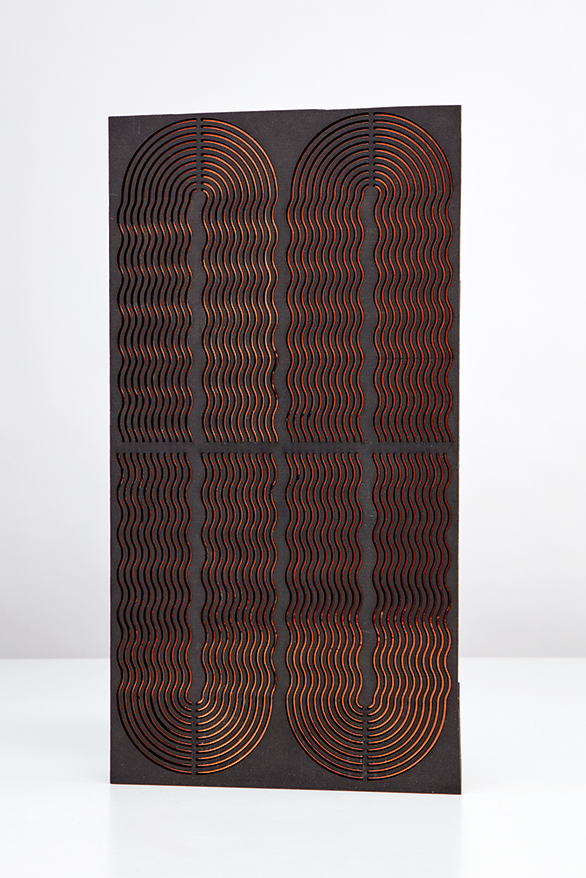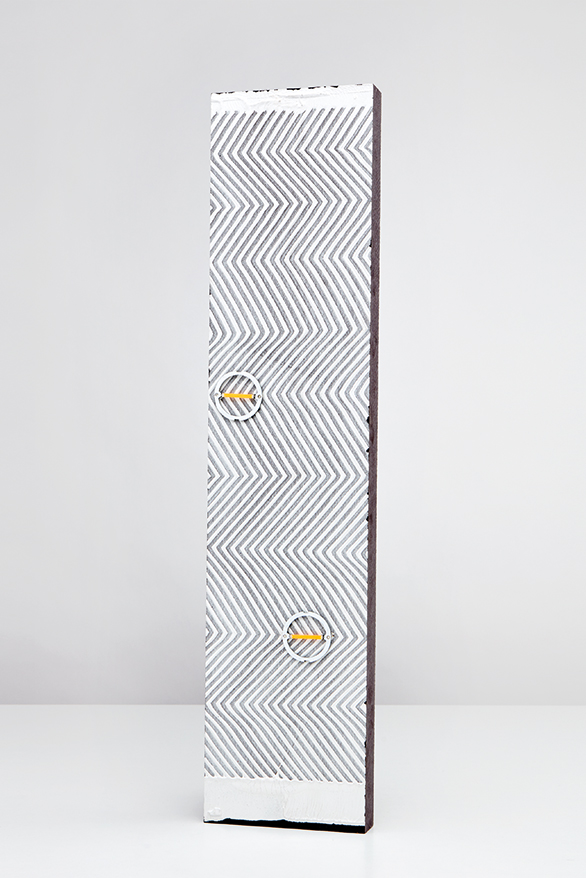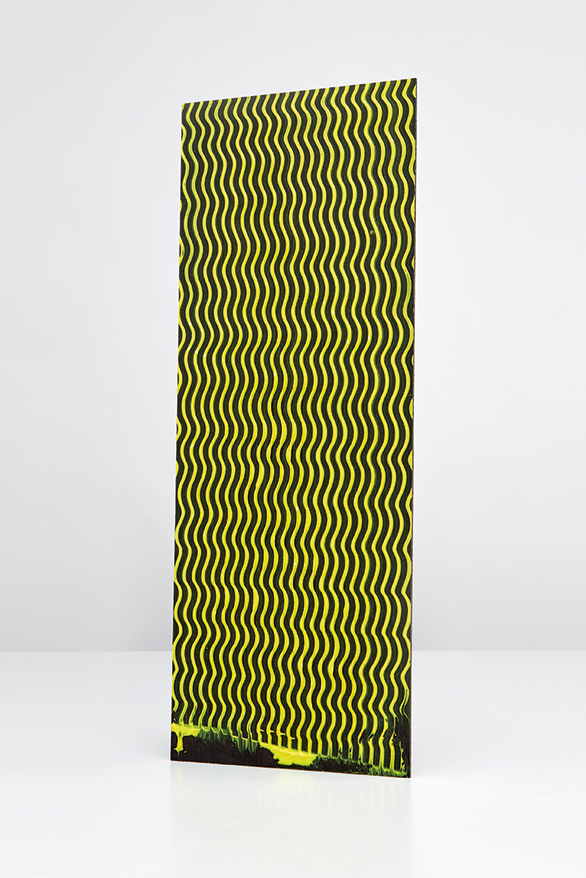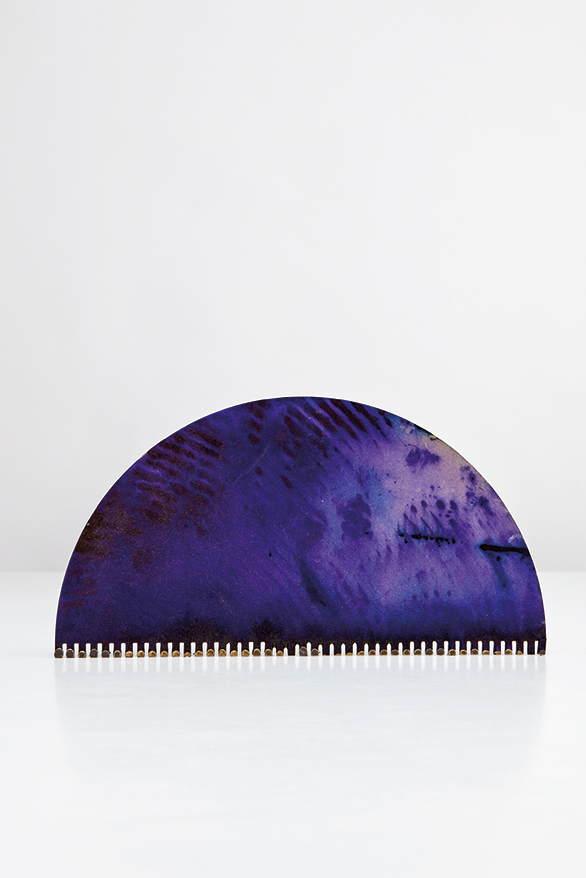 Born from the idea that experimentation is the key to innovation, Envisions approached Finsa, the Spanish wood manufacturer. After its debut in Milan in 2016, Envisions returned with yet another industry's first: an experimental collaboration between designer and industry where the emphasis is not on the finished product but on the possibilities uncovered along the way. The Spanish manufacturer swung open its factory doors to Envisions. All twelve selected designers were invited to infiltrate Finsa's production grounds and set free their individualised creativity.
Continuing its original mission as an industry-inspiring laboratory, Envisions set out to uncover new applications and uses for Finsa's complete range of materials, which includes chipboard, medium density fibreboard (MDF), veneer, melamine and even raw products such as printed paper, glues and inks. By tinkering with by-products and sheet materials as well as the manufacturer's established techniques, the designers crafted twelve distinctive processes – assorted in both character and end-use – which showcase the pioneering potential of the unhindered imaginations of industry outsiders.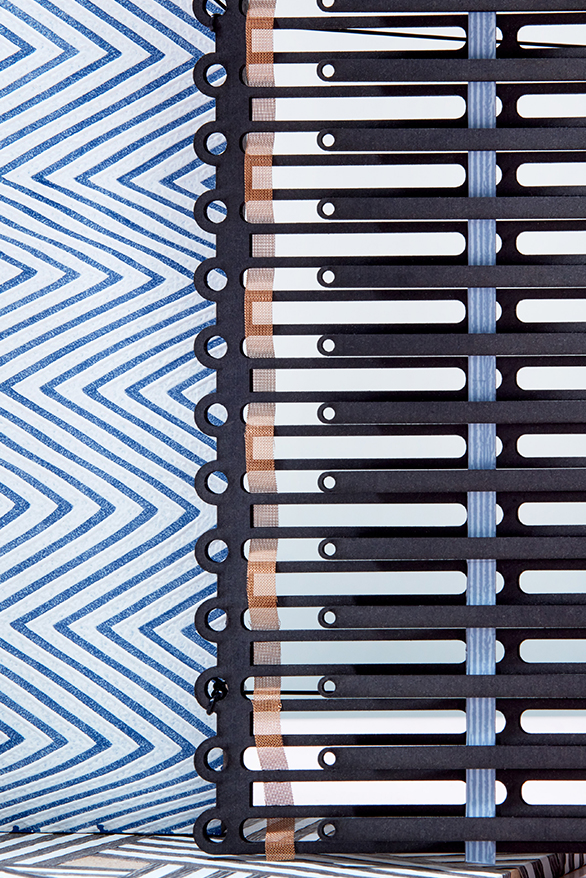 CONDUCT
Serving as a guiding light in our work, antiquated techniques are put to good use in modern-day outlets, mutually benefiting from today's updated knowledge base. Taking electricity as an example: although light bulbs have been around for centuries, innovations – such as the rise of the LEDs – have made continuous evolution possible. Today, electronic devices operate on much lower voltages than ever before, significantly decreasing its hazardous aspects. While direct contact with electricity – and light – used to be a no go, recent developments illuminate completely new realms for the old technology. By embedding electronic paths into a multitude of surfaces, we redesign the relationship between humans and electricity, especially in home environments.