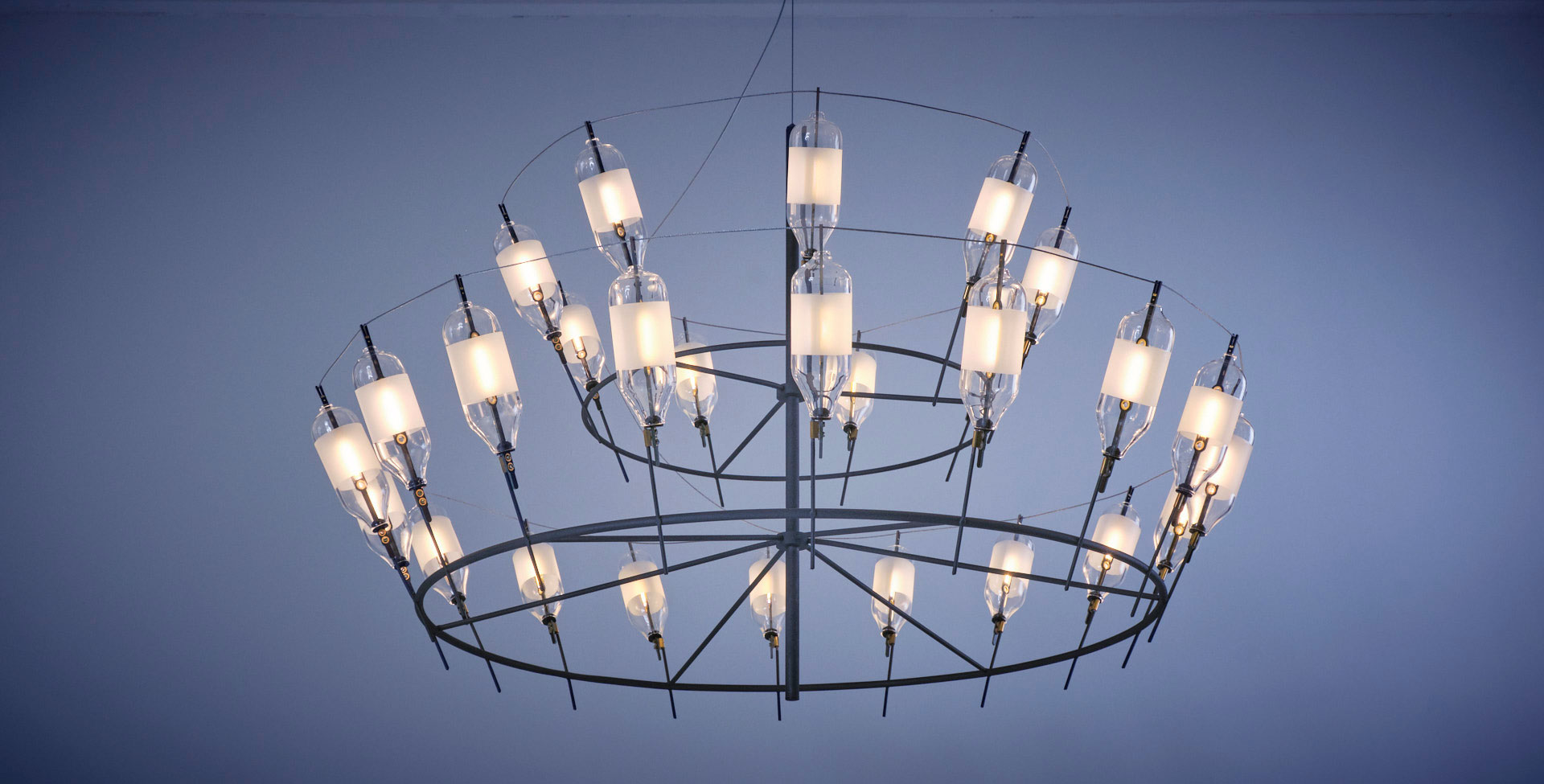 Electric current is often perceived as something frightening, but what would it be like if low voltage would be the new normal? Would we still be afraid to touch it? How can we implement electric components as part of the design, instead of hiding them? These are just some of the questions that VANTOT used as a guiding light while designing their collections Feather, Polar Play and V-V-V. VANTOT based their collection on the idea that electric current is a fundamental part of our home interiors.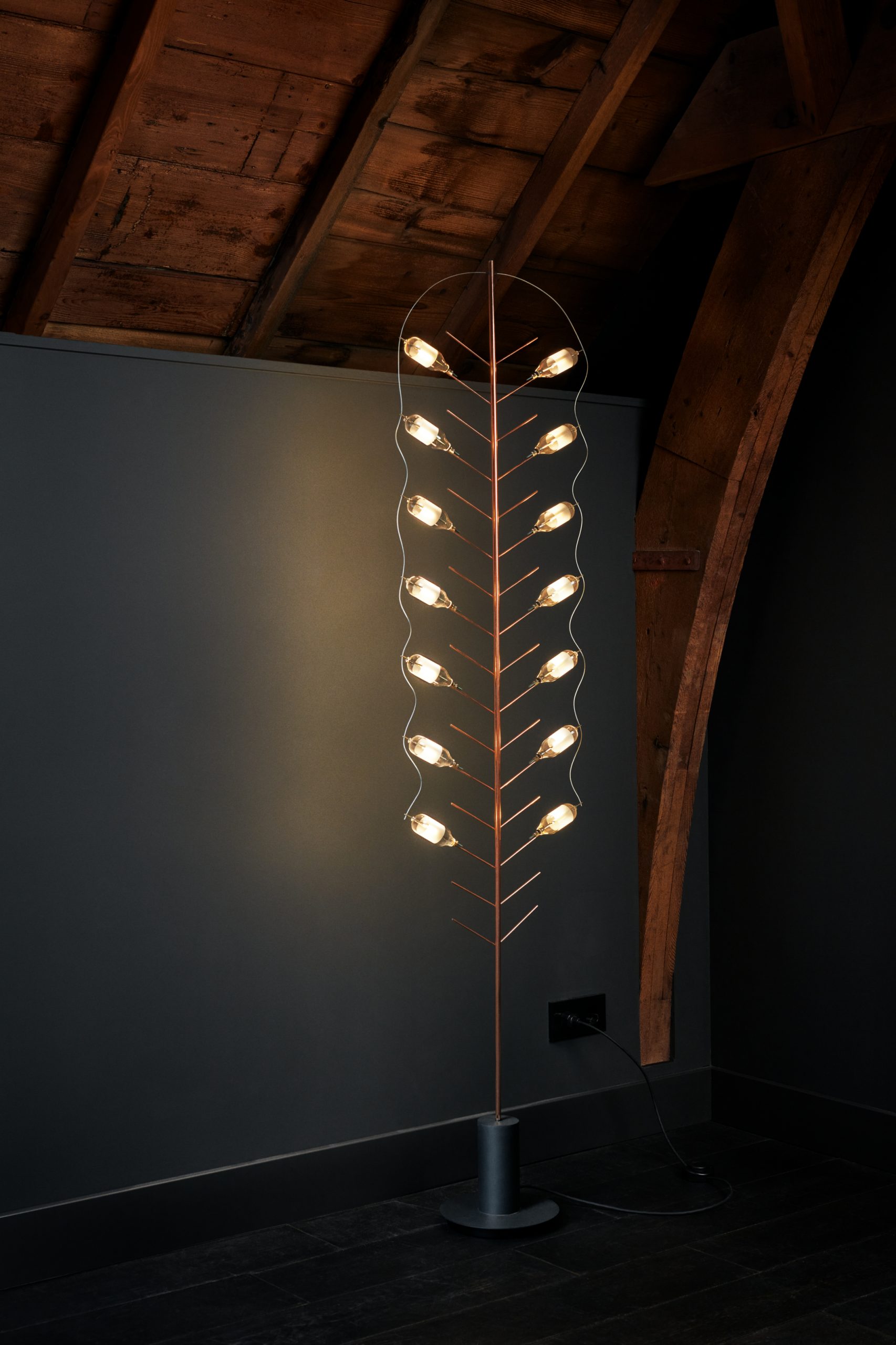 The Feather family consists of free-formed structures with various interchangeable handblown "LED bulbs". Which amount of light do you prefer? And where? Change the (amount of) light easily by connecting any bulb on any place by your desire.
The table light shows the free-form quality within this design. The base of the light will be the + pole and the steel cable around the object shows contour and functions as the – pole.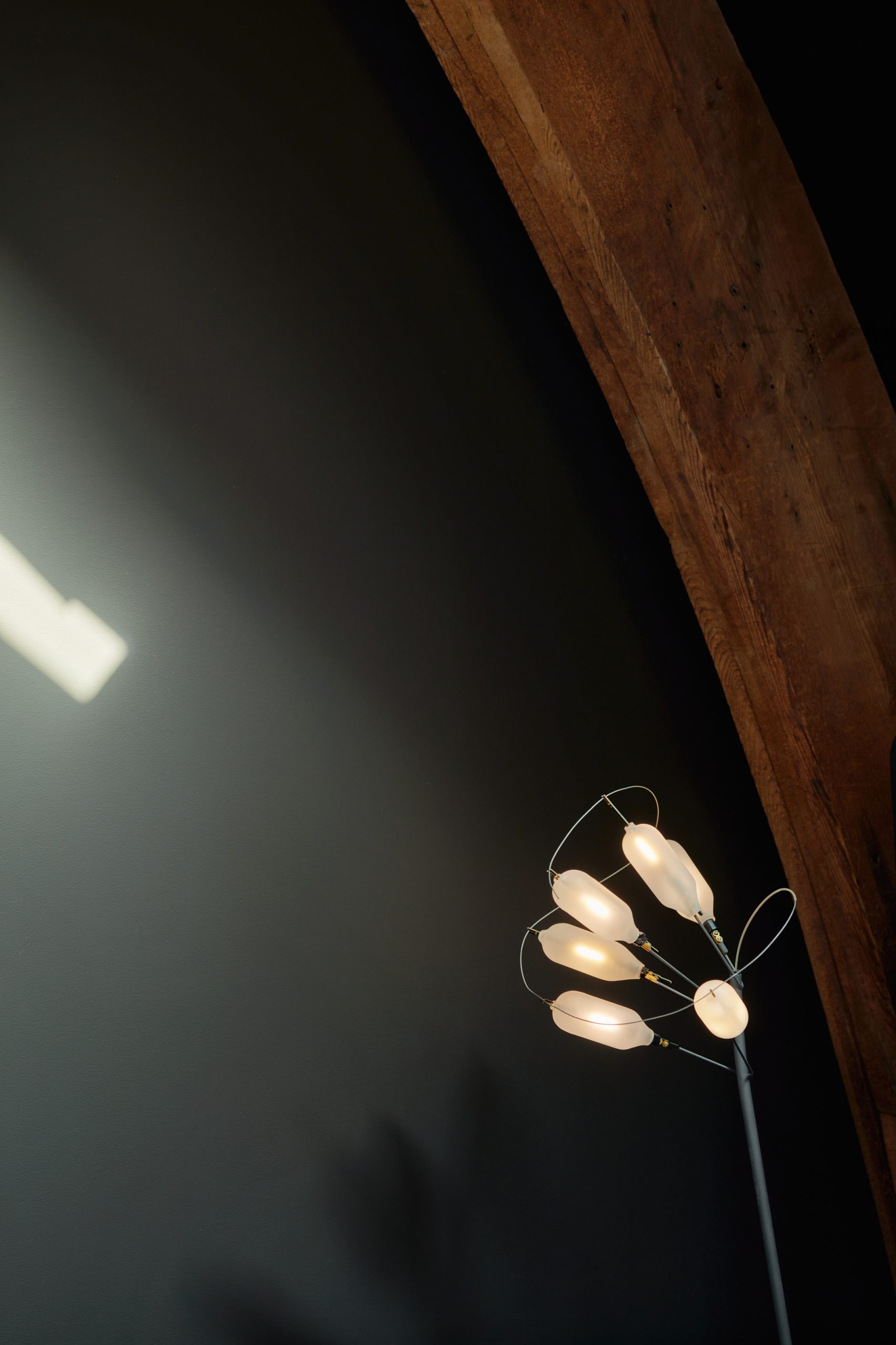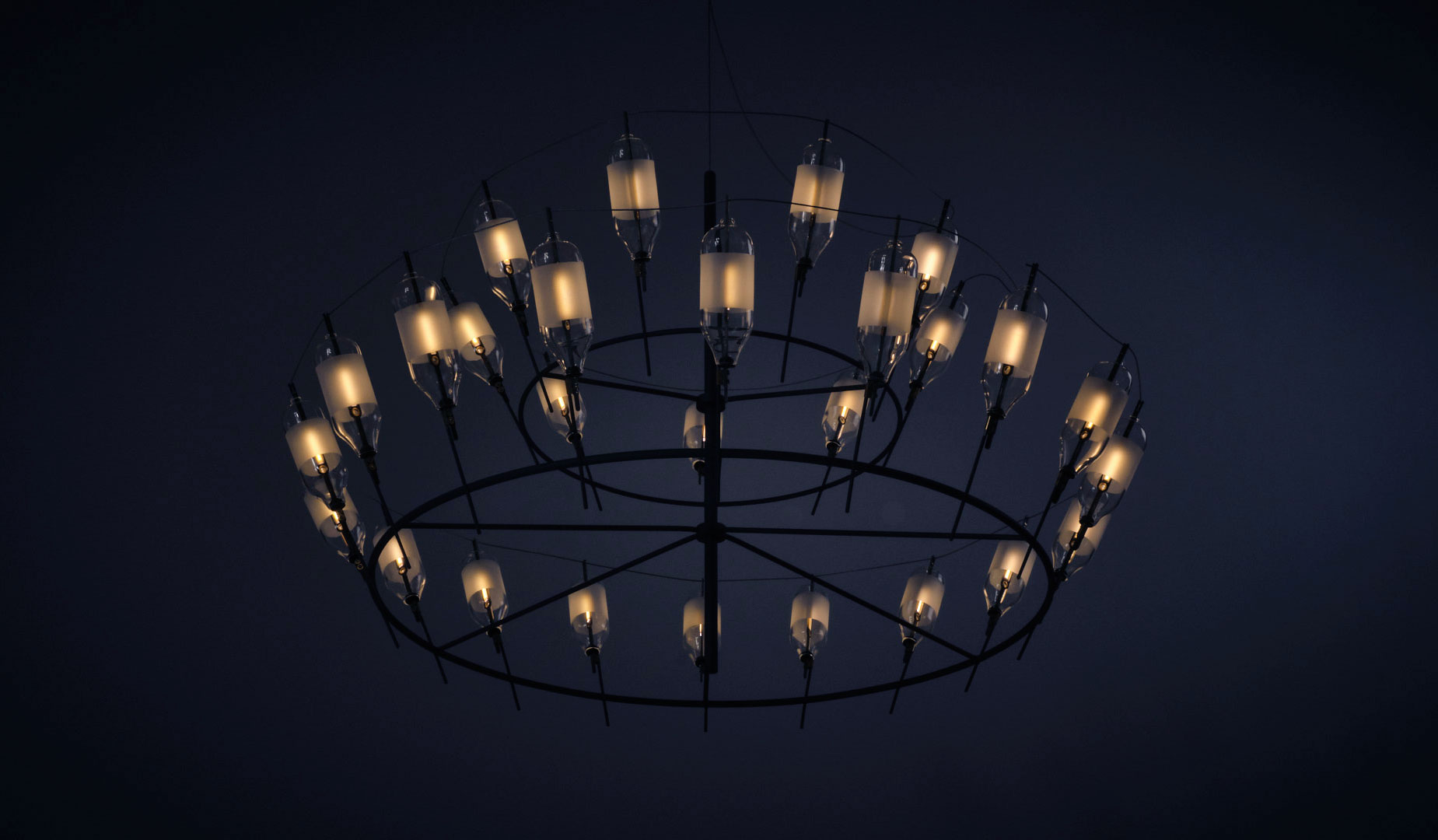 This chandelier is made on request for Tuttobene.
Tuttobene Sales Agency visit shops, contract dealers, interior architects and brands. The agency shows at trade fairs like Design District, Object Rotterdam, Horecava and Show Up and at the online platform Architonic.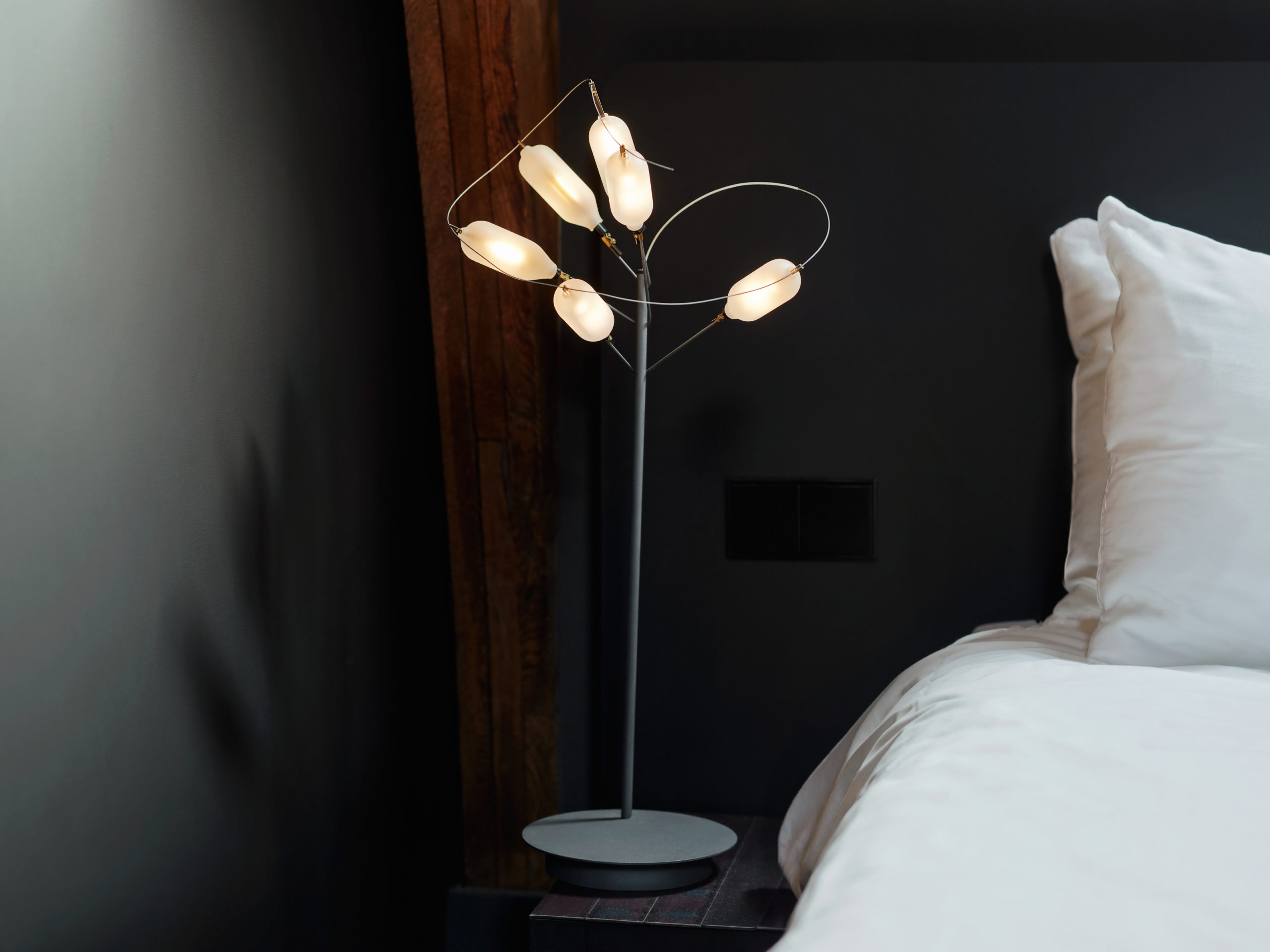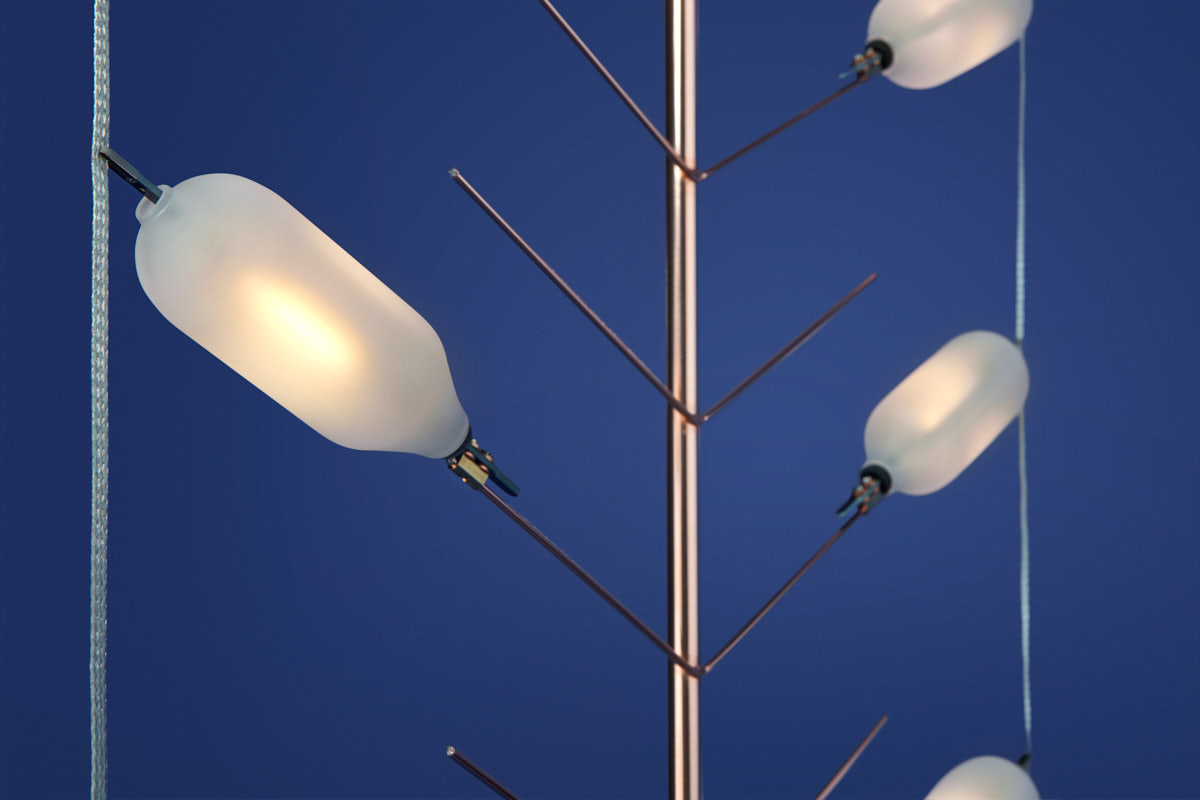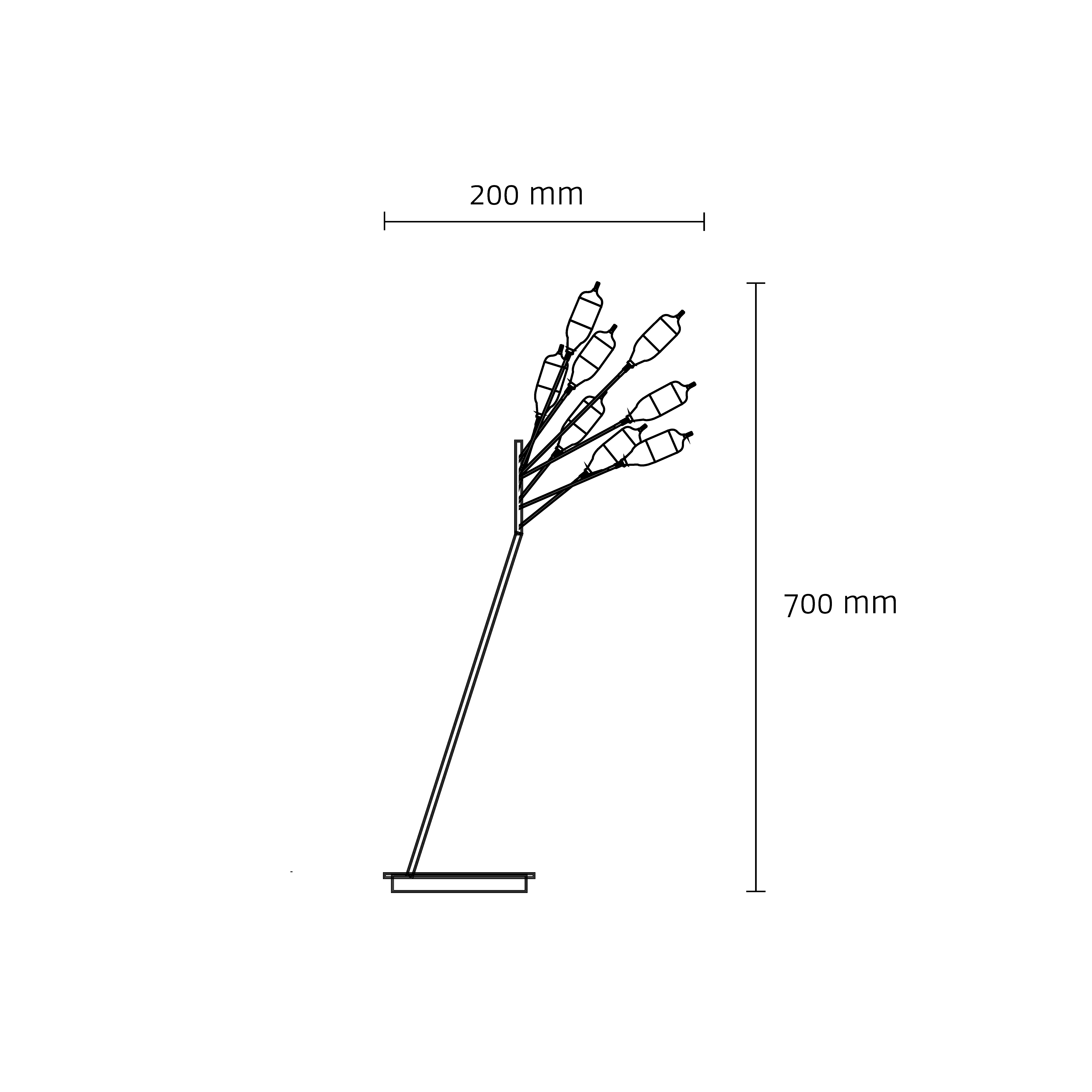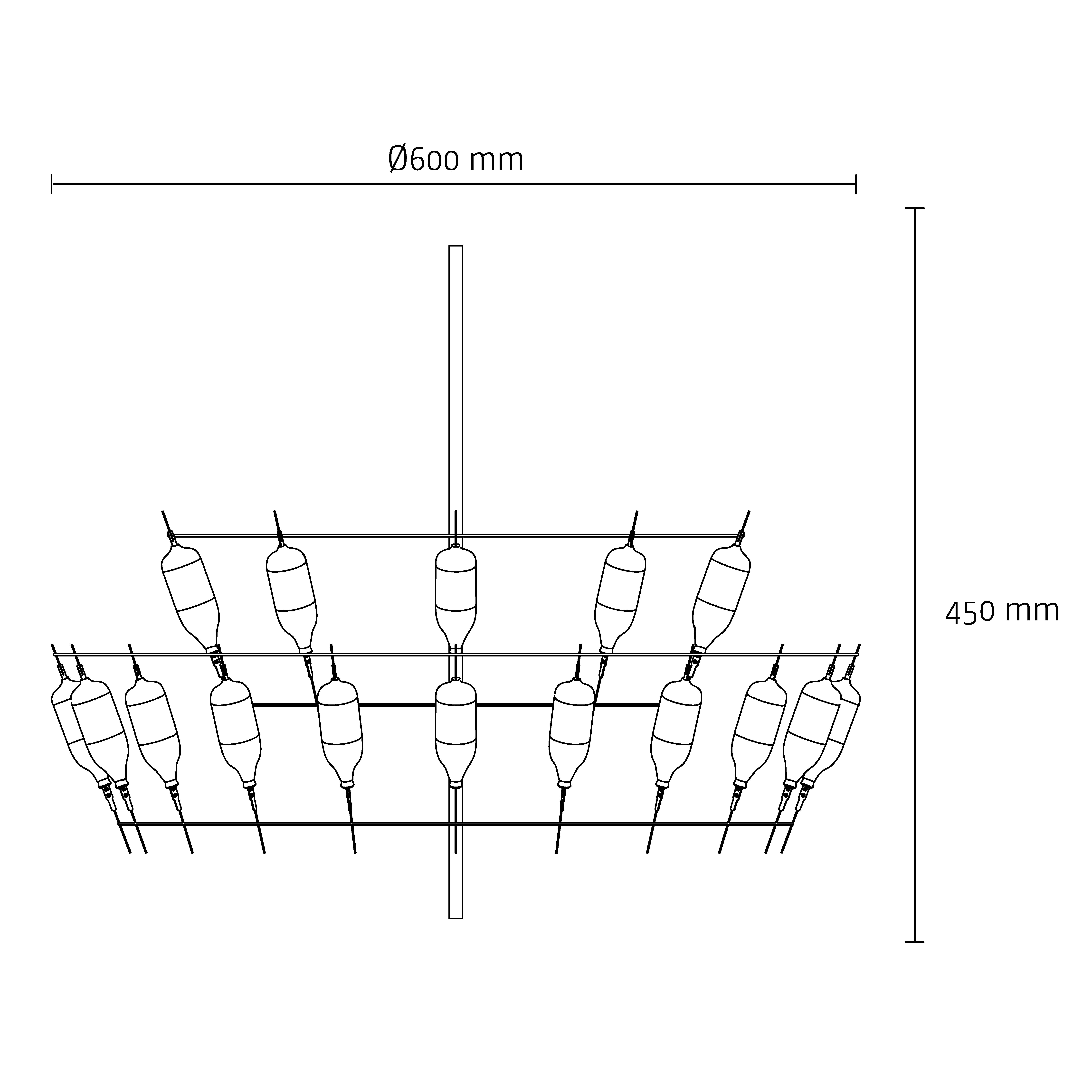 DIMENSIONS

(l x w x h)
Standing Light
200 x 400 x 1750 mm
Table Light
Element: 300 x 350 x 530 mm
Chandelier
Element: 450 x 450 x 600 mm
PHYSICAL
CHARACTERISTICS
Materials/Finish
Material : Varnished metal
Varnished metal (dark grey) & sandblasted handblown glass.
Special | Material : Copper
Copper plated metal  & sandblasted handblown glass.
* Please note this item may naturally corrode in time.
Canopy: Dark grey
* Different color on request