VANTOT is the collective title for the works of Esther Jongsma and Sam van Gurp, who are united by an unstoppable drive to create and innovate. Operating from the "smartest" square kilometres of Europe, Eindhoven, VANTOT is specialised in translating innovative and experimental ideas into refreshing applications, products and installations.
V-V-V, O-O-O, and Floating Lights are modular light sculptures with whom you create a composition that is adjustable for any setting. Luminous LEDs are woven into slender stainless steel structures.
We believe in initiating our own collections to be able to design without any constraints. This way we stay close to our own fascination with creating a larger story.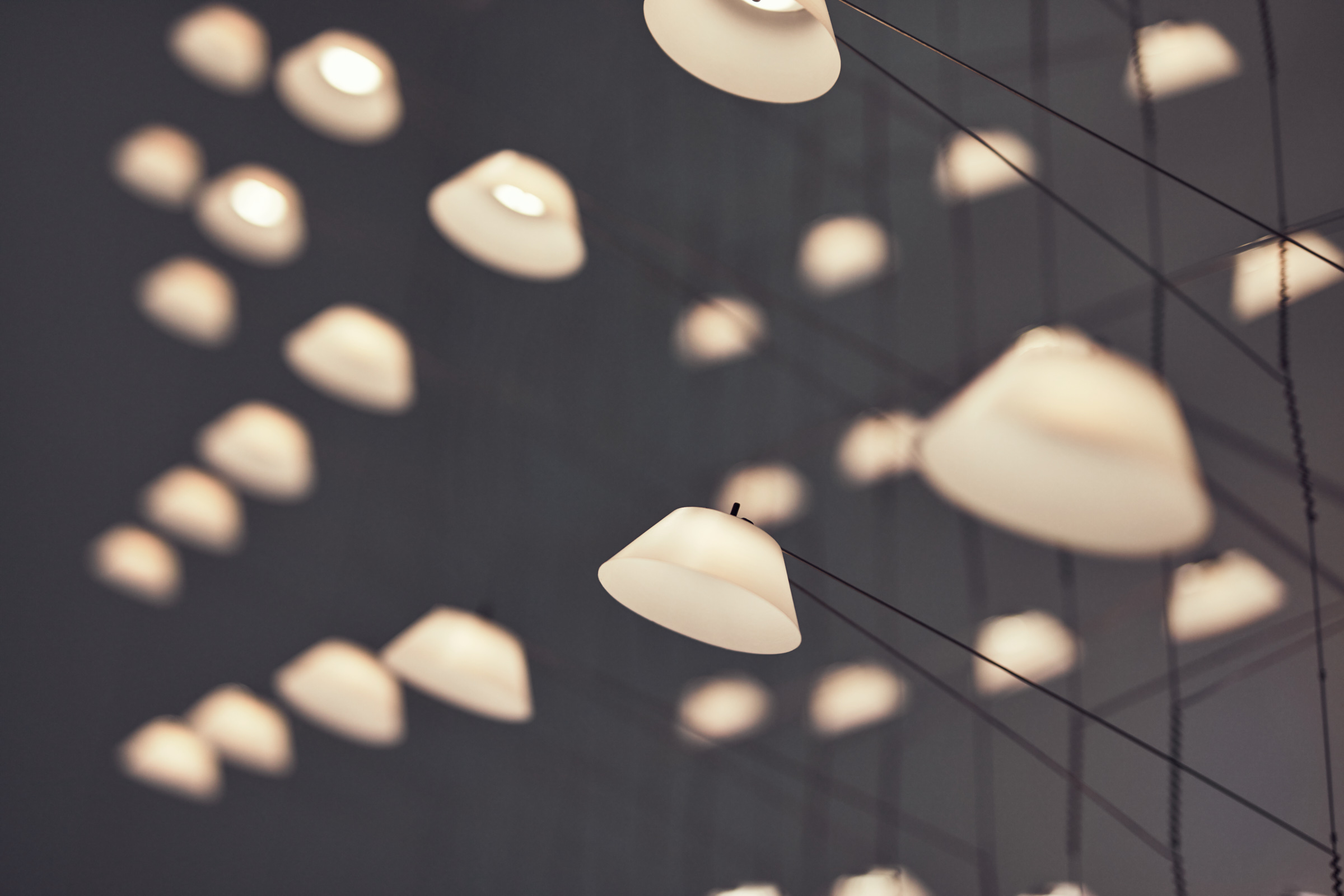 Experimentation as a key to innovation. We firmly believe that innovation often originates from a playful attitude and embracing coincidence as part of the creative process. Therefore our working method is led by open-ended experimentation.
We like to rethink the complete design up to the tiniest detail. With this approach we intend to avoid the obvious, to reinvent the objects while prototyping them. We like to cooperate with specialists to be able to make real inventive solutions. For example, the LEDs we use are not off the shelf components but instead are custom designed as part of the complete product.