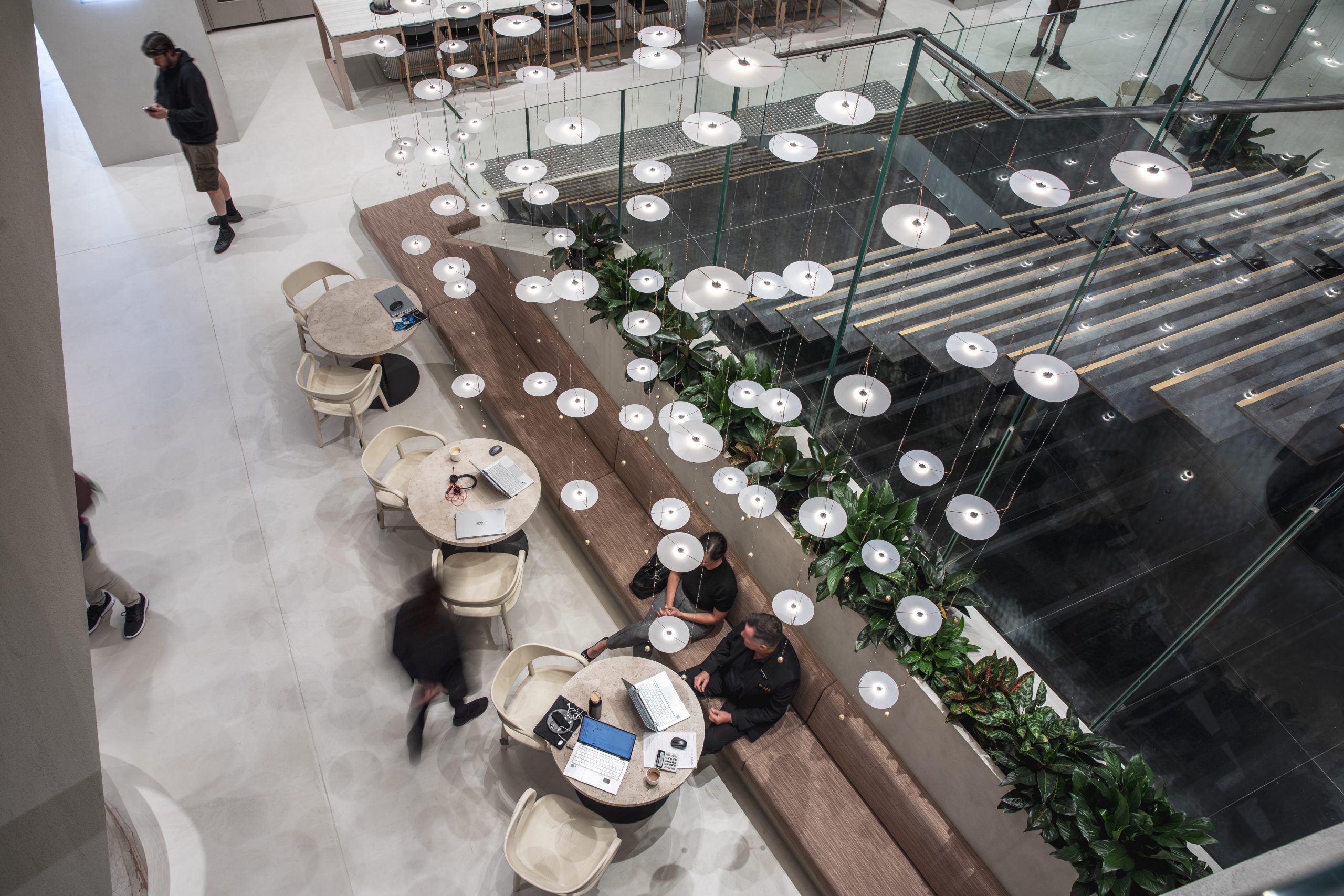 O-O-O, Australia: A Stellar Light Installation
We are thrilled to present O-O-O, our light installation that reimagines the celestial beauty of a starry night sky. Designed specifically for a custom installation in Australia, this innovative piece is set to dazzle and captivate all who encounter it.
At Vantot, we believe in pushing the boundaries of design, and O-O-O is a testament to our commitment to creating experiences. This ethereal installation combines lightweight materials with cutting-edge technology, resulting in a breathtaking visual spectacle that will leave you in awe.
The creation of this extraordinary work of art was made possible through a collaboration with Spence&Lyda and Winning Appliances. Their shared vision and support allowed us to bring O-O-O to life, ensuring that it seamlessly integrates into its surroundings and becomes a focal point of intrigue and admiration. We invite you to visit the showroom Redfern and experience O-O-O firsthand.
Interior: Spence&Lyda, Winning Appliances
Location: Sydney, Australia
Special thanks to: Marlo Lyda, Fiona Spence & Kate McGlone